Magical Credit Makes the Hectic Holiday Season a Little Easier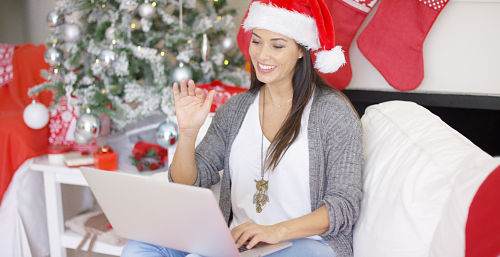 Unlike other Canadian lenders, Magical Credit does not make applicants jump through an unsightly amount of hoops in order to be approved for a simple quick cash loan. When it comes to the holiday season, this difference is paramount for consumers with apparent bad credit. Sometimes everyone needs a little helping hand. As such, Magical Credit offers consumers the ability to access cash quickly with the least amount of friction. Other Canadian lenders are otherwise inaccessible for a high number of potential applicants simply due to their lower-than-average credit scores, essentially making them untrustworthy, or liabilities according to some.
Magical Credit, however, doesn't quite see it this way. In fact, Magical Credit is known for specializing in low-income earners and bases their approval process on fixed monthly income. This comes as a breath of fresh air for many Canadians, especially during the hectic holiday season. Magical Credit does not see the need to drown the applicant in a laundry list of requirements before they see the light of approval. Instead, they ask three simple questions for which the applicant can immediately answer without much or any hesitation. They include- 'Do I Have a Fixed Monthly Income?', 'Is My Check Deposited Directly Into My Bank Account?', and 'When I've Previously Taken Out Payday Loans, Have I Paid Them Off?'
Listen, everyone knows the holidays can be a tough time for many people. Expectations often demand we max out our credit cards and use funds we've saved for other things for the purpose of giving gifts to the people we care about. Because of this, Canadians often are left with few options to keep them covered over these stressful shopping days. As such, Magical Credit is their Johnny-on-the-spot, offering them the cash that they need to sustain themselves until the new year, when a return to normalcy is in sight.
We had the pleasure of speaking with Natalie Bell, the Director of Operations for Magical Credit, about what the holiday season means for them as lenders. "Magical Credit helps people by providing them with a quick and easy process to apply and be approved for a short-term loan. During the holidays, potential borrowers need a fast response to their application and Magical Credit provides that."
In respect to applying for a loan and receiving cash quickly, Magical Credit raises the bar on meeting consumer's expectations. "Receiving cash quickly is extremely important to us and the borrower. We want to provide the borrower with the knowledge to be comfortable with the repayment plan. Even though we want the borrowers to receive the funds as soon as possible, we still need them to take the time to read the contract and ask questions as needed."
Magical credit also stresses the notion of seamless and painless application processes, free of the typical hassles that often plague the run-of-the-mill payday loan applications. "Our simple application online lets the borrowers upload the required documents and send their bank statements through our secure, convenient and read only instant account verification.  This streamlines the process making the back and forth of having to request more information nonexistent and ultimately approving them within our 24 hour deadline."
Although Magical Credit can be beneficial under the right circumstances, it is often wise for consumers to acknowledge their current financial situation and act accordingly. They know that their applicants are not in a good credit standing, thus why they are opting for their service, however, this does not mean Magical Credit is looking to see Canadians credit score dip even lower than before they applied for their program.
"Money management for our borrowers is tremendously significant when borrowing from us. Our borrowers are applying for a loan with us because they have been denied from the bank or they have not always made the best decisions when it comes to taking care of their credit in the past. They now have the option to take a higher interest loan to help build their credit not only with us but to help them in their future credit endeavours as well. During the holidays people overextend themselves financially because they want it to be unforgettable for their family. We carefully determine if you can afford it now and within the term of your loan. We want them to call us, to ask questions, if they have a problem with the repayment plan to not just ignore it like they did in the past. Magical Credit wants to help your future credit not obstruct it."
As you might have already guess by now, Magical Credit sees quite an increase in applications during the holiday due to the shopping trend of the season. They anticipate this each year and acknowledge the reasoning for it. They make the holiday season a little bit more manageable through their low repayment policy. "The holiday season is a busy time for us. Borrowers want to ensure they can provide the best memories for their family, but this can put on them strain financially. Borrowers come to us for a quick 1-2-3 loan, we offer 1 or 2 year terms that keeps your payments low so you can afford to pay comfortably throughout the term of the loan," Bell continued. "Magical Credit works extended hours when needed to ensure all applications get processed in a timely manner. Our number one priority is making this process quick and stress free for everyone. Unlike having to go to the bank and wait days to hear your response, you can easily fill out the application, sign the required documents and have the funds directly deposited into your bank account without having to leave the comfort of your home."
All in all Magical Credit keeps the season afloat for many Canadians by offering them reasonable terms for a quick cash loan regardless of damaged credit scores and low incomes. It really is a service that is unique in the fact that no other Canadian lender targets consumers who otherwise would be considered "undesirable" due to their lack of credit or lower scaled monthly income. Magical Credit flips the script on the traditional lending practice by offering these specific consumers a lifeline during a crucial spending period of the year.