Home Loans for Veterans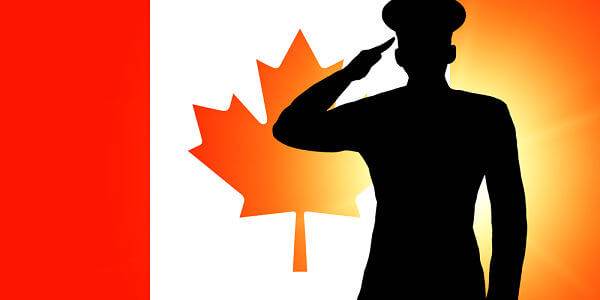 Helpful Info About Veteran Home Loans
Veteran home loans come with distinct advantages for men and women who serve, or have served, in the military. These loans are also available for reservists, active duty service members, and National Guard members. Veteran home loans are guaranteed by the Department of Veteran Affairs (VA), which makes it easy to get a home mortgage from traditional mortgage lenders.
Veteran home loans were developed over seven decades ago. Their purpose was to ensure that service members and veterans had access to funding for homes for themselves and their families.
This article will cover the following subjects about veteran home loans:
Requirements for veteran home loans
The veteran home loan process
Advantages of veteran home loans
Uses for veteran home loans
Other home related benefits for veterans
Requirements for Home Veteran Loans
The VA has set certain qualifications which must be met to apply for a home loan through their program. Although each approval is determined on a case by case basis, military men and women can apply for a home loan if they meet one or more of these conditions:
They were in active service for 90 consecutive days during wartime, or
They have 181 days of peacetime active service, or
Service of more than six years in the National Guard or Reserves, or
They are the spouse of a deceased service member who died in the line of duty or from a service related disability
The first step is to complete a VA Certificate of Eligibility (COE). With this form, the VA is able to calculate how much the applicant is entitled to borrow, based upon the location of the home and other factors. The form is available on the Department of Veteran Affairs website, and can be downloaded and filled out to mail directly to the VA. Other requirements include that the applicant:
Has suitable credit
Has enough income to pay a mortgage
Will sign a sworn statement that they will live in the home
Once the applicant has been determined eligible, the veteran home loan process can begin. Documentation needed will include personal information, income, debt and other information which is submitted for a traditional home mortgage loan. There are, however, other steps to this loan process which differ from non-veteran home loans.
The Veteran Home Loan Process
Although veteran home loans have some similarities with other mortgage loans, there are specific steps that a service member or veteran must complete in the application process. They are:
The chosen lender must be approved by the Veteran's Administration. Not all lenders have VA approval to originate mortgages through their program. For those lenders that are approved, one that specializes in VA loans (not a lender that processes a few veteran home loans in between conventional loans) is the best choice to get the most advantages.
Get a pre-approval. Although this is not a requirement, it will save time and other issues that can come up later. It can also be helpful to try to get pre-approval in order to know if there are credit or other issues that can be cleared up before final approval.
Find a home. Borrowers should find and work with a realtor who specializes in veteran home loans and can negotiate to their benefit. A purchase agreement should be signed so that the process can move forward.
When the lender gets the signed purchase agreement, a VA appraisal will be ordered. The appraisal will be performed by a VA certified appraiser to make sure the borrower is paying the appropriate price for the home. The home will be inspected to ensure all VA requirements are met.
During the appraisal process, the lender will be processing documentation to confirm that the borrower is capable of paying the mortgage. When the home passes appraisal, and the borrower is qualified, the underwriter approves the loan and it goes into closing (the process of handing over the property to the buyer). All that is left after this step is to move into the home!
Advantages of Veteran Home Loans
The assurance that the VA will guarantee their home loan is a great benefit for military personnel and their families. Lenders are much more likely to approve mortgages when the Veterans Administration assures protection against loss. Along with this assurance are some other unique advantages of veteran home loans:
Greater possibility of no down payment
Private mortgage insurance is not needed since the VA indemnifies the lender against loss
Loan rates are lower with veteran home loans
Bad credit borrowers get approval
Lower or no closing costs
No prepayment penalty
Because of these and other advantages, veterans or active service members are more likely to own homes than rent.
Uses for Veteran Home Loans
The veteran home loan program has put millions of military men and women into homes. In addition to funding purchases of pre-existing homes, these loans can be used to:
Build a new home
Make repairs or improvements to a home owned by a service member or veteran
Purchase a condominium or co-op
Install energy efficient additions like solar heating or cooling
Buy a mobile home and/or lot
Veteran home loans can be used to refinance mortgage loans at a lower rate. They can also be used to switch the type of existing loan rate, such as changing from an adjustable rate to a fixed rate mortgage. The equity in a home of a veteran can be used to tap into money for any use like bill consolidation, education, and vacations.
Other Home Related Benefits for Veterans
Adaptation of homes for disabled veterans.
The VA offers grants for veterans that have certain disabilities connected with service. The money can be used to install ramps, widen doors, or any modification to make the dwelling accessible to the disabled veteran.
Homeless veteran assistance.
These programs are specifically designed to help veterans without a place to live, as well as those who are in danger of becoming homeless. Veterans are offered housing, food, and health care, as well as access to employment services in the community.
Assistance with delinquent mortgage loans.
The VA will work with borrowers with veteran home loans to avoid foreclosure on their residence. These services include negotiating with the lender on behalf of the borrower and connecting the veteran with debt counseling.
Veteran home loans are offered as a benefit to service members and veterans who might struggle with getting traditional home mortgages. But even for those who are able to obtain a traditional mortgage, the flexibility of veteran home loans make them the more favorable choice to get financing for home ownership.