What do you need to get a truck repair loan?
---
Getting a truck repair loan is just as simple as getting a simple business loan. They just have a few other requirements, like truck licenses.
Truck/semi-truck repair lenders will want to pull your credit score to help them determine the rates to offer you. They will often want to see a short history of your business banking. The typical checklist for a truck repair lender will include:
Bank statements or tax returns
Proof of insurance
A phone number
Just make sure you're getting the right financing option for you. There are specific commercial truck repair loans, big truck repair loans, and semi truck loans available.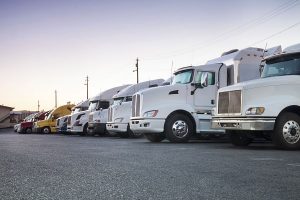 Does it make sense to take out a loan for a vehicle repair?
---
Yes. Truck repair financing options were made available specifically for the expensive maintenance of trucks and semi-trucks. While you can also just take out a simple business loan, you may have more luck dealing with a lender that specializes in truck maintenance financing. The level of service and knowledge with them helps remove headaches and uncertainty.
As always, be sure to shop around and compare rates.
Truck repair lenders are often more lenient with their loan applicants. They may offer you a loan even if you have a low credit score. Better access and specialized service make truck repair lenders a strong option for truck repair financing.
Useful resources and tools for Canadian truck owners:
---