AutoArriba.com Adds New Features to Tackle Hidden Costs in Private Auto Market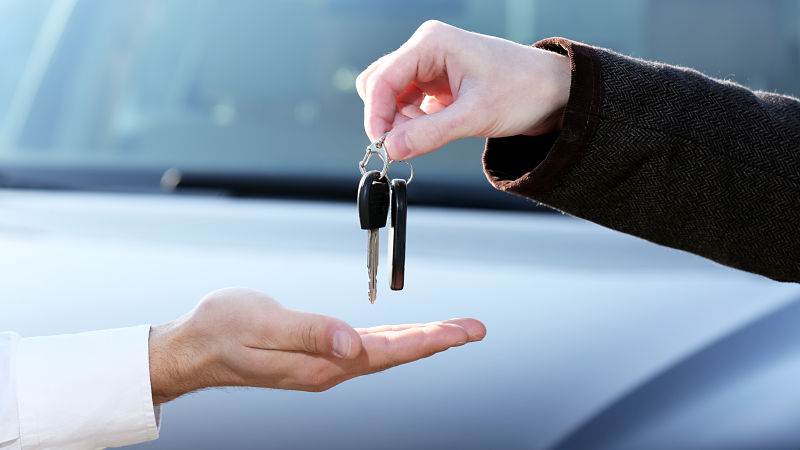 AutoArriba.com has helped bring the same speed, convenience and peace of mind Canadians expect from auto financing at a traditional retailer to the private sale auto market, and now the company is taking that assurance one step further.
The online lender, which allows Canadians to secure financing for private auto sales or refinancing their current vehicle without going to a bank, already offers third party inspections, CARFAX® reports and a Lien search to make sure the vehicle is lien free before purchasing. Now the company is pleased to announce that they are able to provide buyers with even more peace of mind when purchasing a car privately by reducing the possibility of hidden fees or additional costs.
That is because AutoArriba.com now includes tax information and financing in the loan agreement, as well as direct Lien reimbursement to third party providers, ensuring there are no surprises after a private car purchase.  
"The consumer may or may not be aware of the tax implication that needs to be covered, and it can be pretty significant—up to 15% of the purchase price—which they have to come up with out of pocket," said Galen Gower, the vice president of AutoArriba.com. "We've added it to the loan and now forward payment directly to the provincial private purchase tax authority, meaning the customer doesn't even have to think about it."
With taxation rates ranging widely between provinces Gower says there's nothing worse than acquiring  a vehicle through a private purchase at a great deal and then have unexpected tax costs to register your new ride.. The inclusion of tax payable in the price and in the loan amount further ensures that there are no surprise costs waiting to be discovered after a private purchase.
Further adding to the peace of mind of private auto transactions financed through AutoArriba.com is the company's new approach to Lien reimbursement. While the alternative lender previously informed sellers about the Lien status of the vehicle, and warned if there was an outstanding payment owing to another institution, AutoArriba.com now tackles any outstanding balance directly.
"The seller might say they're going to pay that off once they get the money for the car, but there's no guarantee that's going to happen," said Gower. "If you use our service we now pay that other institution that holds the Lien on the vehicle directly so the consumer can be fully at peace that nobody is coming to repo their car because they didn't get paid."
Though such instances are rare Gower says it's not unheard of. "We've done a couple loans where there's been a significant Lien outstanding on the vehicle, and we now pay those directly to the outstanding institution," he said. "People might not think about it when they buy a vehicle, but it gives the consumer quite a bit of peace of mind knowing we are now paying those Liens directly, instead of to the seller."
Galen adds that the addition of these two features further ensures that Canadians are able to shop for, finance and purchase private sale used vehicles with the same resources and convenience as traditional retailers. He explains that AutoArriba.com is just one piece of a growing suite of resources now available to Canadian sellers and buyers of used vehicles.
"For the private sale market, the advent of classified sites like Kijiji and AutoTrader have made it easier to sell your car privately, whereas before it was a struggle to let people know the vehicle existed," he said. "The market is growing, more and more people are selling their vehicle privately, and that market is well over a million transactions a year in Canada now."
AutoArriba.com is currently offering its services in Ontario, Alberta and B.C., with plans of further expansion in the coming months. Galen adds that the company's aim is to ensure the private auto market offers all the same resources, conveniences and peace of mind as traditional auto sales.   Other services from AutoArriba.com include refinancing options for consumers looking to lower rates or obtain more favorable payment terms.
"It gives customers a lot of peace of mind knowing we're looking after the tax portion of the registration, doing a Lien background search to make sure that it's free and clear, pulling CARFAX report to ensure reasonable damage limits are met and completing on site inspection" he said. "Those four things make private auto transactions in Canada that much easier, safer and convenient." This is what make using AutoArriba.com as easy as 1-2 Keys.
---
AutoArriba offers private sale auto financing with fast and easy approval.