Business Credit Cards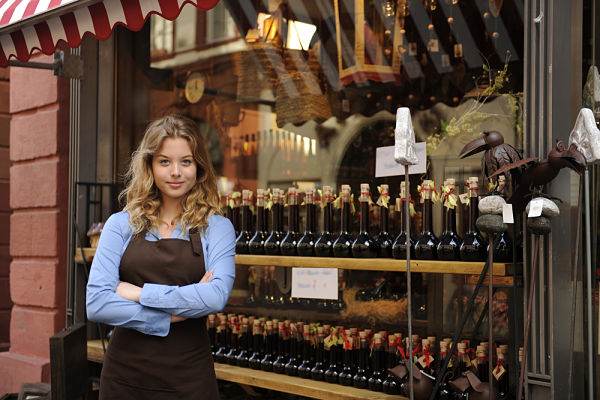 Get the Best Use Out of Business Credit Cards
Most business owners have run into sudden unexpected expenses and could use business credit cards to tide them over. Equipment malfunctions, an abrupt rise orders to be filled, or any number of crises can send daily operations into a tailspin. Fortunately, business credit cards and other business loans can be the insurance that the business owner needs to get back on track fast.
Emergencies are not the only reason to have a business credit card on hand. They can also be helpful with running the day to day operations of the business. In the end, it is the owner of the business who is responsible for making sound decisions that will benefit, and not harm, the bottom line.
This is especially true with regard to financial choices, which is why this article will cover:
The decision to apply for business credit cards
The qualifications for approval
Personal credit cards for business use
Proper use of business credit cards
How to choose the best card
The Decision to Apply for Business Credit Cards
How does the owner of a business decide whether a credit card would serve his or her needs? The decision is unique to the business and the owner; overall, business credit cards are used to ensure that credit is available when needed.
Additionally, advantages for their use include:
Most credit card companies offer fraud protection for purchases which will cover purchases the business makes.
Very often, merchants and vendors will only accept credit cards.
Each month a credit card statement can be helpful with record keeping, since each transaction is itemized and a year-end statement is provided.
The rewards and loyalty benefits programs offered by credit card companies are opportunities to save time and money.
One other advantage of having a business card on hand is the flexibility of its use. It can be used only for emergencies, if the owner so chooses. The amount of money to be put on the card can be limited; the full credit limit does not have to be reached. The truth is, the majority of transactions, whether business or personal, are performed with credit cards today. Cash is becoming obsolete, especially in business dealings.
Qualifications for Approval
Business credit cards are unsecured credit, meaning there is no collateral needed to secure the card. Just like personal credit cards, the borrower is given a credit limit which can be reused as the balance is paid down. The credit cards are often approved based upon the business owner's credit, so approval may be easier, even for owners with bad credit (although these owners will pay more in interest and fees). Also, the card may help improve the credit rating of the business if it is used responsibly.
Personal Credit Cards for Business Use
So, should a business owner use their personal credit card to run the business? The answer is no, this is not ideal.
There are several reasons why businesses should maintain a separate business line of credit including:
The owner's credit can be damaged, especially if the business is not profitable enough to pay the credit card balances.
Every business should work to build a business credit profile. Using personal credit will not accomplish this goal.
It is easier to identify business expense deductions for tax purposes when they are separate.
On average, businesses use 10 times the amount of credit as individuals. Combining the two can result in maxing out personal credit cards.
If the business is sued for unpaid bills, personal property may be at risk.
Personal and business assets are mixed when a personal line of credit is used, which could result in the corporate status being invalidated.
Often, businesses are started up with the use of personal credit such as a home equity loan, cash advance, or home equity line of credit (HELOC). This may initially be the only funding option that is available to the business owner. However, owners should be cautious not to make this a permanent solution to running their business.
Proper Use of Business Credit Cards
Business credit cards are an efficient way to pay for business purchases such as necessary equipment and inventory, for instance. They are also widely used for business travel. As with any credit, the best use is to pay on time (or earlier) each month. Making more than the minimum payment every month will help build good business credit; paying the entire balance off every month is even better.
Too many businesses have fallen into the trap of misusing business credit cards. The three top offenses are:
Using the card to pay employees
Consolidating business or personal debt
Frivolous expenses
Credit card abuse can be equally disastrous for businesses as it is for individuals. Therefore, business credit cards should be used responsibly. Protecting the credit rating for the business should be second only to protecting the business.
How to Choose the Best Card
A good rule of thumb in choosing business credit cards is to apply to companies that the business will accept. This includes major credit card companies like MasterCard, Visa, and American Express. Frequently, the card that is chosen depends on which company approves the application.
To get approved for of business credit cards, business owners must meet the credit criteria of the credit card company. For instance, if the company only approves cards for businesses with a rating over 700, and the credit score of the business is lower, the card will be denied. However, the business may qualify for cards offered to those with bad credit.
Whether a business has good or bad credit, there is an advantage to finding the best credit card for which it will qualify.  That means taking into consideration the following:
Annual fees. The fees for use of a card can range from $0 per year to hundreds.
Interest rates. These rates vary depending upon the card company and the borrower's credit score.
Rate changes. Some credit card terms include a change in rate when particular events occur, like certain purchases or amounts charged on the card.
Depending on the card, late fees can be very costly. Usually, interest rates are also increased if there is a history of late payments.
Choosing business credit cards follows the same process as personal credit cards. For businesses, that entails finding the card company that is the right fit in terms of qualifications for approval and saving as much money on fees, rates, and interest as possible.
Having one, or even two, business credit cards on hand can be beneficial to companies to manage finances. If used in a responsible manner, they can be a 'go-to' in emergencies, expedite business transactions, and streamline accounting. Which is why literally millions of businesses worldwide use business credit cards with success on a daily basis.