Money Line Capital: The First Stop for Canadian Business Owners in the Transportation and Construction Industries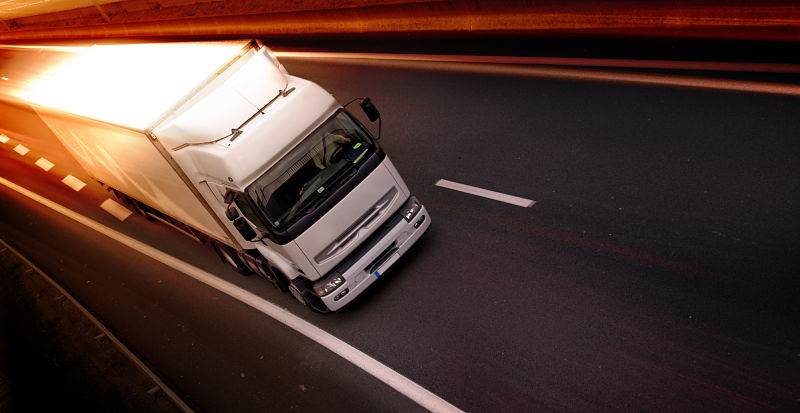 For the last eight years Money Line Capital has been a top destination for Canadians that require financing or leasing products in order to launch a transportation or construction business.
Over that period the company has helped countless businesses acquire the tools they need to get started, and typically continues providing funding assistance for a majority of their equipment expenses as they grow.
When Money Line Capital was founded in 2011 there were very few options for new business owners looking for start up funds in the capital intensive construction and transportation industries, explains Hardeep Ghatehorde, the company's vice president of sales.
"We wanted to help these new business owners get started with flexible solutions like low down payments or zero-down, giving them these pieces of equipment so they can start working," he said. "Now we have clients that have been with us since the day they opened, and continue to finance equipment through us."
Ghatehorde believes that what has kept roughly 95% of the company's customers coming back to Money Line Capital is its commitment to seeing their clients succeed, even when times are tough.
"If they have an issue one month, like if work is slow, we're there to help out with smaller payments for that month to help them stay afloat," he said. "If they're not working in the winter months we can make the payments larger in the summer months and lower in the winter months."
Ghatehorde adds that this level of flexibility and client support is often lacking at traditional financial institutions. Since Money Line Capital is wholly focussed on equipment leasing and financing, however, the company is able to offer more tailor-made solutions.
"You don't just get approved, get the equipment and you're done," he said. "We're there for the whole process, you can call or text our sales reps anytime and they'll answer anytime of day or night."
Money Line Capital's rates start as low as 4.99% and the company is often able to provide no money down options. Terms range from two years to up to six or even seven years, depending on the asset. In fact, the company's 28 brokers, stationed coast-to-coast, have helped with deals ranging from as low as $5,000 to as high as $1.2 million.
"There's nobody in the industry that can offer terms as long as ours," said Ghatehorde. "And lots of our customers like the zero-down option because as a new business owner the first thing you need is cash on hand, so by offering zero down approval it helps people a lot."
Those interested in applying for equipment leasing or financing through Money Line Capital can get started by going to moneylinecapital.com and clicking "apply now," or by calling 1 (800) 737-5784.
"We can negotiate approvals, so we often get on the phone and discuss it," said Ghatehorde. "Sometimes we need to work with a lower monthly payment or they need down payment help; we find a solution for them, send them the documents, and they sign and send them back to us."
Unlike traditional financial institutions, Ghatehorde says that Money Line Capital will never ask clients to risk personal assets like their home on business financing and leases.
"We're not adding your mortgage or your personal assets to the business loan," he said. "We can approve with just the application, we don't necessarily need much supporting documentation; we just make it easy."
Furthermore, those that submit an application before noon can receive approval before 5 p.m. that same day, with funding always provided within 24 hours. "If it's after 12 p.m. we can probably still do it that day, depending on how backed up we are, but [approvals] will always be provided before 12 p.m. the next day," explains Ghatehorde.
The company is so committed to supporting Canadian business owners that Ghatehorde says they will even help evaluate lease agreements and contracts provided by competitors free of charge.
"We tell people all the time, 'you don't have to go through us, just come visit us and we can walk you through whatever you're about to sign with a different company and explain it to you fully,'" he said. "We're there to help, and I think that's why we've been successful; we help people, and they appreciate that."
While the Mississauga, Ontario-based company is able to service clients coast to coast through its broker network Ghatehorde says they look to have more of a physical presence in the near future.
---
Money Line Capital offers truck, trailer and equipment financing in Canada with fast and easy approval.