How Equipment Loans Work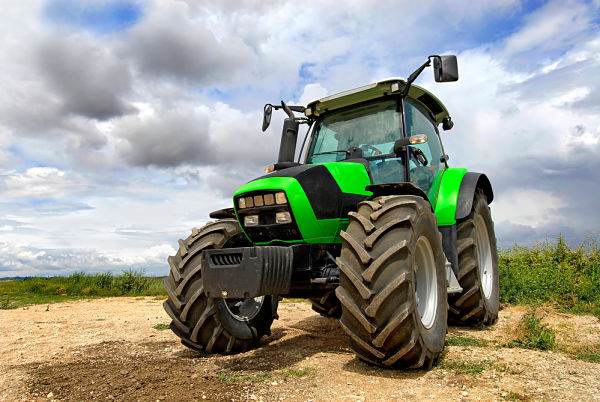 Choosing Equipment Loans or Rentals
Countless business owners have learned that sometimes, equipment loans can mean the difference between failure or success. Trying to run a company without proper equipment is unimaginable. At the very least, it can slow down operations and cause employees, management, and owners to work much harder than necessary. Both scenarios have a negative impact on the bottom line.
Equipment loans are useful tools which are specially offered to ensure that businesses can maintain smooth operations.
This article will provide useful information about equipment loans and their use under these topics:
Who benefits from equipment loans
Getting equipment loans vs leasing
The pros and cons of buying and leasing
How the process works
What is at stake
Who Benefits from Equipment Loans
There are very few, if any, companies that can run without some type of equipment. In fact, the types and number of businesses who can and do benefit from equipment loans are limitless. The motivation is simple; the reason for opening a business is to make a profit. Business owners work hard to do whatever it takes to make that happen, including maintaining the best, up-to-date equipment possible, which may include:
Vehicles
Computers and other technology
Furniture for the business
Specialized equipment for the type of business, such as sound equipment and lighting for entertainment businesses or restaurant equipment
Security equipment
A business owner who does not have capital on hand to buy updated equipment is a good candidate for an equipment loan. So is the owner of a company who suddenly finds out that a piece of much needed equipment cannot be repaired.
Even successful businesses with the cash on hand to buy equipment may find it more feasible to get equipment loans rather than drain the working capital of the business. Or, the capital available could be better used in other areas that support the business.
Getting Equipment Loans vs Leasing
Leasing equipment is the same as renting a car, home, or other products. Possession of the equipment stays with the lessee until the lease ends or is terminated. Payments are not applied to ownership. Buying equipment also works on the same principal as owning a home or automobile in that payments are applied toward a balance that will end in ownership when completely paid.
Though getting approval for a loan to buy equipment is a viable option, a business owner should consider whether leasing the equipment would be the best choice. One of the reasons for this choice is that some equipment gets worn out faster (like delivery vehicles). Or, the type of equipment needed needs updating, such as:
Computers
Software
Certain types of medical equipment
Ultimately, a decision must be made by the business owner whether it is in the best interest of the company to buy or lease. Both options do have their advantages, as well as disadvantages.
The Pros and Cons
The pros of leasing equipment include:
-Some business owners prefer leasing over equipment loans for the same reasons some people lease cars. They have a means to keep newer equipment, there is normally a low
or no down payment, and they have the option to purchase at the end of the lease.
The cons of leasing equipment include:
-Leasing costs more in the long run than buying. Also, the rented equipment is not considered an asset since it is not owned by the business. There is no opportunity to build equity with leased equipment. Equipment leasing companies usually set the terms and conditions for the maintenance schedule. The exact make and model of the desired equipment may not be available for rent. Leasing companies may require that they have a say in where and how the equipment is used.
The pros of buying equipment include:
-Ownership of the equipment includes the freedom to make choices about the use of the equipment, and the ability to sell or trade the equipment if it is no longer needed. Business owners can utilize maintenance as they see fit. There is the possibly of getting tax deductions and credits for equipment owned by the company.
Cons of buying equipment include:
Usually requires an initial down payment of cash. Outdated equipment is not usually bought or traded.
How the Process Works
There is an abundance of information available to business owners who make the choice that equipment loans meet or exceed their needs. There are very few limits regarding the type of equipment that would qualify for a business loan. In general, business owners can expect an answer in a short period of time after the application is submitted.
Just like any other business loan, business term loan, or business line of credit, borrowers must follow a series of step to apply for equipment loans. At many financial institutions, it is possible to get a checklist of what documents will be needed before applying. Included in the list will be a detailed business plan and financial statements, among other paperwork. Equipment loans can be obtained at:
Commercial banks
Credit unions
Financing through some equipment manufacturers
Alternative lenders on and offline
Approval is based upon the same criteria as other financing and loans. These factors include the credit rating of the business, as well as financial shape and ability to repay. Equipment loans for smaller amounts tend to be somewhat easier to attain.
What's at Stake
Failure to pay equipment loans can harm the company is several ways. Since they are secured credit, that means that the equipment can be repossessed if payment is not made. Since the purpose of the loan was to reap the benefits of having proper equipment, the business suffers if because the equipment is no longer available for use. Also at stake is the reputation of the business with its customers, because in all likelihood it will not be able to provide quality service as expected.
Business owners should also take the commitment of taking a business loan seriously because of the effect a default would have on their business credit rating. Bad credit can prevent approval of other financing needed in the future. Equipment loans should be paid consistently according to the terms agreed.
Every owner of a business must face the decision how they will finance equipment, since it is a necessity that can't wait.  Making a choice between leasing or purchasing with an equipment loan requires the business owner to carefully weigh all of the benefits of each option. Since equipment is a necessity and not a luxury for any business, the smart business owner must base their choice on thorough and accurate information.