Smarter Loans Identity Theft Series (Part 3 of 3) – Theft Prevention Advice for Credit Protection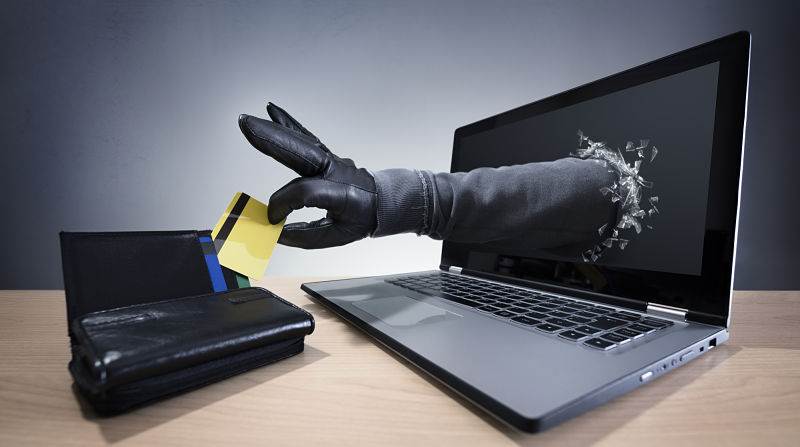 In today's society, no one is guaranteed safe from having their personal information taken and used by criminals. Identity theft can mean long lasting negative financial consequences for the unfortunate victim which can last for decades. The first part of this series identified various crimes related to identity theft and the signs that a theft has occurred. Part two of the series probed the subject of child identity theft.
This third installment will provide practical prevention suggestions and outline what is being done to combat this illegal activity.
Topics:
ID Theft Statistics

Reasons Why this Crime has Increased

10 Prevention Tips

Advancements in the War on Identity Theft
ID Theft Statistics
There are three common factors which define identity theft. They are:
The use or attempted use of an existing consumer account without authorization.

The use, or an attempt to use, personal information to open new accounts without authorization.

Personal information misused for other fraudulent purposes.
Statistics about identity theft have been compiled by many sources from government agencies, news media and law enforcement around the globe. The data collected is used for various purposes including tracking locations and patterns of identity theft. It is also used to formulate strategies to fight against identity theft.
According to most reports, criminals are usually ahead of any attempt that is made to reduce their activity. Unfortunately, identity theft seems to be growing in many locations in the world. As an example, credit cards with microchip technology was introduced in the U.S. in 2015 to make it more difficult for the cards to be counterfeited. While microchips did contribute to some reduction in identity theft, criminals merely focused on another form of theft-new account fraud.
The startling statistics which have been circulating include:
North America is reported to have the highest rate of identity theft in the world.

Internet credit card fraud is the most common form of identity theft.

The United States leads the world with 70 percent of the cases of stolen identity.

Israel and China are tied at the lowest rate, with 1% ID theft incidents.

In 2016, 34% of the stolen personal information in America was used for employment or tax fraud.
By some accounts, a form of credit misuse occurs every 2 seconds. The reality is that even though this crime affects millions of people each year, the victim whose credit has been ruined or has had personal loans opened in their name feels financially violated and alone. And though no one can accurately state the reasons why identity theft is so prevalent, there is widespread speculation about specific reasons why it has risen to the level it is today.
Reasons Why This Crime Has Increased
Opinions vary as to why identity theft and credit card fraud grows by leaps and bounds each year. Although no one dares to lay claim to how and where it started, some researchers offer their take on the reasons why identity theft occurs so frequently. Some of the top views on the reasons for the rise in ID theft are:
The crime keeps increasing because consumers are almost fully dependent on online payment methods, which exposes their cards to thieves.

The wide use of Social Security Numbers in the U.S. is said to provide an endless supply of fuel to use in order to open credit accounts, change identity, commit tax fraud, and for countless other nefarious purposes.

Increasing reliance on computer and technology exposes citizens to a greater risk of fraud in the form of data breaches which lead to identity theft.

Computers and smartphones which hold information that can be stolen are not protected with firewalls, unique passwords, and other security measures.

Criminals view personal information shared on social media as an open invitation to commit identity theft.

Increased use of credit cards instead of cash.
There are good reasons to compile statistics and come to a conclusion why the crime is growing in record numbers. But at the same time, each individual can perform at least a portion of due diligence by taking preventative measures to protect their credit.
10 Prevention Tips
By far, the majority of adults have given out enough personal information in the course of daily living to potentially expose them to identity theft. Anyone who has applied for and used a credit card, taken out a mortgage, was approved for an auto loan, or performed any normal grown up transaction has had to cough up sensitive information to get approved. That said, there are some preventative measures that may help decrease the risk of victimization.
Consumers should never assume that this crime is only about money. It is important to protect data that can be used to create fraudulent medical claims and other crimes like illegal citizenship.

Keeping anti-theft software up-to-date is a proactive way to reduce the chances of fraud.

With online transactions, the website should be checked to see if it is secured, which is indicated by "https" before the website name in the browser window.

Fraud alerts or credit freezes can be put in place immediately when identity theft is suspected.

Mail left in the box too long can be tempting to thieves with spying eyes. A relative can pick up mail or the post office can withhold mail service when the consumer is out of town.

Individuals may contact financial institutions periodically to inquire about the security measures in place for their accounts.

Social security cards should not be carried in a purse or wallet.

If a credit card or other credit account bill is not received as usual, the company should be contacted to verify that the statement was not stolen and the account used without authorization.

When a data breach is reported, the passwords associated with any accounts from the company must be changed right away, the more complex the password the better.

There are a large number credit protection companies that notify consumers if a new account is opened, if their social security number is used, and other such services for a monthly fee.
Advancements in the War on Identity Theft
But criminals who steal identities are not left unchallenged. Technologies and other measures to fight identity theft are also on the rise. Additionally, tighter security measures are being put in place by businesses and other entities to make it harder to breach data or view private personal information. While statistics are being gathered regarding ID theft incidents, research is also being conducted about the way that consumers disclose sensitive information. This could prove to be helpful in educating people how to better protect their credit in the long run.
Numerous studies are conducted which provide insight into the minds of the people who steal identities and commit other such crimes. According to one study, the criminals that were interviewed admitted that they would leave no stone unturned to snatch information any way possible. Some even agreed to share what security technologies proved challenging, and which did not. This type of information is extremely valuable to those who work to stop identity theft in all of its forms.
Increasingly sophisticated technologies such as pin and chip cards that are better equipped to provide some security are always being developed. Credit theft protection systems using biometric identification is also in the works for use by credit card companies and banks. All of these protections have been designed, revamped, and utilized so that identity theft will not ruin the financial lives of hard working consumers.