Alternative Lender Company Capital Recognizes "Stuff Happens" To Every Small Business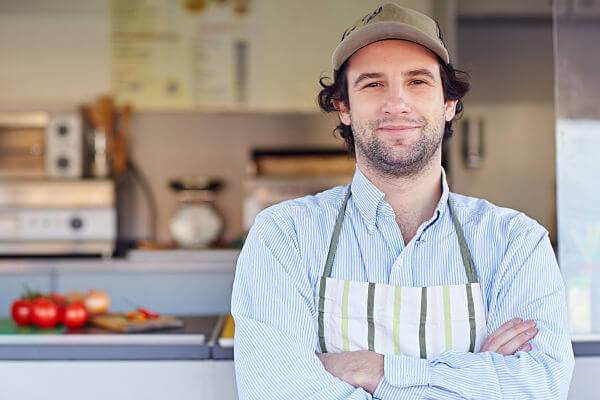 Unexpected stuff happens to every small businesses. It can be an unplanned opportunity or an unexpected emergency.  
And for alternative lender Company Capital, those are the stories they hear regularly from potential borrowers. In fact, the company's unofficial tongue-in-cheek mantra is 's%*t happens.'
"We understand things happen to businesses that are unexpected—like short term opportunities or emergencies that can potentially push them into the red for a few days," says Bruce Marshall, vice president of Company Capital.
One of the nation's most successful fintech lenders, providing short-term loans to small businesses, its ability to scratch below the surface of a computer algorithm to understand its customers is what sets it apart. "It's almost impossible to explain your business to a computer", Marshall adds.  
Alternative lending for small businesses is mushrooming in Canada as entrepreneurs realize it provides quick access to capital. That also makes it highly competitive.
"There are about 10 companies in Canada right now that do what we do," Marshall says.
While hard to quantify its size in Canada—though it is easily a multi-billion-dollar industry–a 2015 World Economic Forum report points to alternative business lenders globally filling in a void left by larger financial institutions that since 2008/2009 increasingly consider servicing this segment of the market too small-scale to be solidly profitable.
So these upstart alt-lenders have stepped in, successfully growing their loan books using fintech innovations like computer algorithmic assessment tools that can assess borrowers and provide short-term loans quickly.
Yet Company Capital puts a slightly different spin on this business model, inserting a bit of a human touch to its lending practices instead of relying wholly on computer processing power.
"We hear from people that call us who are competitors' clients 'You guys actually answer the phone!'"
Being able to talk to somebody is appealing to many entrepreneurs in a world where financial transactions are increasingly automated, and the 'human touch' is often absent, Marshall adds.
Also often missing is a human set of eyes to look beyond the algorithm.
"While we may look at the same data as an automated system, we're also looking at the application, listening, making notes and asking questions."
People power has its definite advantages.
For example, by actually talking to every customer, Company Capital is better able to determine the needs of the customer and provide the right type of financing for each specific case. "Many times clients don't actually need $40,000 all at once – for inventory for example, they may only need access to $20,000 today and $20,000 in 3-4 months", said Marshall. There's no need to pay interest on money you're not using right away", he adds. "Our clients appreciate that we don't "push" money on them like some of the other more aggressive lenders."
Simply put Company Capital's human/computer hybrid model is better at finding good small businesses and helping them weather difficult challenges or helping out when an opportunity arises.
These are companies with three or four employees and revenues of less than $1 million annually. They're often seeking short-term financing for generally no more than $40,000 for cash purposes.
"The typical client's business is about two or three years old, growing quite well, but needs capital for Christmas inventory for example," Marshall says, adding Company Capital offers 3-18 month term loans ranging from $5,000 to $250,000.
Maybe their banker has turned them down because they don't meet certain ratios or they haven't been operating at a profit for five years. Perhaps other automated lenders have denied them too. After all many algorithm-based systems will decline businesses that have, for instance, gone into overdraught for five straight days in the last year.
That's where Company Capital is unique.
"We talk to every customer and, more importantly, listen to their unique situation. 'Every small business is different and sometimes it's just one of those #*%t happens things," Marshall says, adding maybe the furnace broke down or they have an opportunity to buy inventory at a discount."
Then Company Capital would review the business's bank statement history to verify the event did occur.
"If we could see that five or six days later the transaction in the bank statement that they paid a repair guy, it all makes sense."
Even when an application is turned down, that's not the end of the story.
'"We actually call them the same day they apply and say 'we can't help out today because of this, this or this, but how about if we contact you in 3-6 months to re-visit the application' Marshall says. "So we have a bit of a personal touch–even on the turn-downs.'"
Company Capital always seeks to get the real story that can't always be explained to an algorithm.
All in all it's a winning recipe. Launched 2010, Company Capital has lent to thousands of businesses, totalling in the millions of dollars, and experienced rapid, year over year growth.
And central to that is helping Canadian small businesses overcome those little spells of bad luck or take advantage of an opportunity.
---
Company Capital offers loans and financing to small businesses in Canada.