Searching for a Loan Online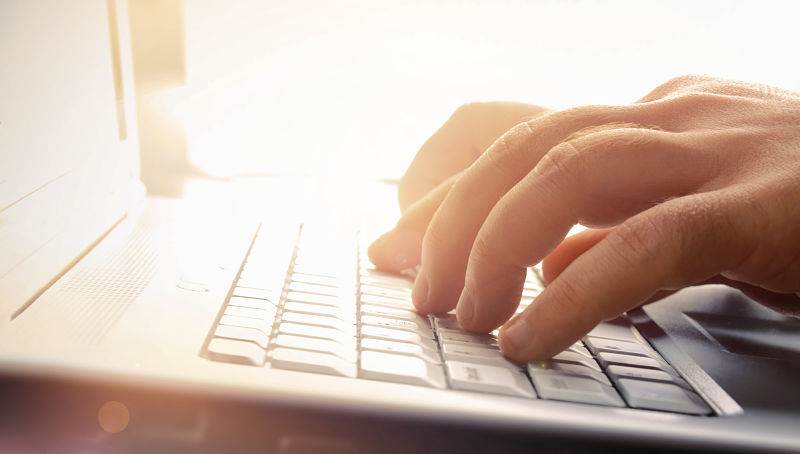 Searching for financing and banking products, such as loans, is a breeze for anyone with online access. Borrowers whiz through the process of finding a lender, applying for a loan, approval, and cash-in-hand -sometimes in a 24-hour period. Online lenders are alternative providers of secured and unsecured loans. And they have become stiff competition for the conventional financing sector.
The most popular online loan companies are so successful that they double their market share around every nine months, according to some reports.  But exactly how to search for a loan online should be the very first lesson a potential borrower learns before they apply.
Topics:
Varieties of Online Loans

What to Look For in a Lender

5 Warning Signs

Perks and Pitfalls
Varieties of Online Loans
For the most part, people apply for the same kinds of loans online as they do with traditional lenders. The two primary categories of online loans are secured and unsecured; the individual's choice depends upon the purpose of the loan. For which type of loan would a borrower apply who wants cash for a wedding, or to make car repairs?
This borrower would seek an unsecured loan, which is a kind of loan that does not require collateral that can be repossessed if the loan is in default. There are other means of debt collection if an unsecured loan is not paid, however. Unsecured personal loans can be as little as a few hundred dollars via a payday advance up to $100,000 or more. Secured online loans are used for things like home repairs or improvements, automobiles and other vehicles.
What to Look For in a Lender
Finding a loan online means being proactive in choosing the lender and product best suited for the consumer. Since there are thousands to pick from, it is possible to come across some who will lead a new borrower down a path of financial misery. On the flip side, the number of legitimate companies online far outweigh these predators.
Among the clues that a lender is reliable are:
The company is a well-known reputable lender. Consumers should do research online to get information about the company's track record. Consumer reporting agencies and news stories are good places to start looking.

The website offers verifiable contact information by phone, email and/or live chat.

The online lender is doing business on a secure website.

The lender offers decent customer service. A borrower can ask a question or two to get a feel for the level of service before applying.
Websites that offer general information about a variety of different lenders can be found anywhere on the Internet. They are paid by the lender for each referral from their site. Borrowers enter some information such as zip code and loan amount. The site gathers data regarding the fees and rates of the companies which are possible matches. Although they don't offer or underwrite online loans, they are useful tools for comparison shopping.
5 Warning Signs
When it comes to online borrowing, payday loans and cash advances are well known for catching consumers in debt traps from which they have no way to escape. People with poor credit who suddenly find themselves in a financial emergency often turn to one of these loans as a fast solution. With the astronomical interest rates and terms attached to them, they become difficult, if not impossible, to repay. This problem has become so prevalent that businesses have been formed for the sole purpose of helping people get out of these loans.
While it's true that these online loans can be financially dangerous, they are by far not the only types of loans with unscrupulous lending practices and excessive interest rates. Some lenders that specifically offer other financial products like mortgage lending and personal loans have also taken advantage of borrowers.
A few indicators of a dangerous lender are:
A suspicious lender may contact borrowers to solicit business. Although this is not a definite sign (most honest companies solicit customers), if an online loan lender constantly harasses a consumer to ask if they need money, they may not be legit. Lenders should not stalk potential customers.

The physical address of the company cannot be verified.

A guarantee of a loan approval before verifying basics like identity and income.

Requiring any type of fee to apply for a loan.

Aggressive sales tactics such as pressure to apply for more money than requested.
At a minimum, a borrower should be cautious of any lender who advertises that "all applications will be approved". This statement could mean the business is a scam or the interest rate is a record-breaking high. At any rate, due diligence is a step that cannot be skipped.
Perks and Pitfalls
The advantages of online lending differ with each applicant and their reason for seeking a loan. In an ideal scenario, the borrower finds an exceptional lender and is approved for an online loan with interest rates and terms that are acceptable. The money is used as intended; the emergency is resolved or the purchase is made.
The consumer is content with the pros of an online loan which include:
The overall convenience and time saved by submitting documentation electronically.

Potentially higher credit score when timely payments are made.

Avoiding sales pitches for financial products other than online loans. Most often, banks will try to get customers to open checking or savings accounts when they apply for a loan.
Some cons of online loans are:
Possible identity fraud risk when personal documents like a driver's license is uploaded.

Like any secured credit, a borrower can lose valuable assets like property if the payments are not made.

Applicant may neglect to confirm that an online lender is licensed in the state in which they reside, making an application a waste of time.
Continuing the subject of wasting time, the prudent applicant should do as much as possible to increase the chances of getting approved prior to applying. Credit score should be checked and mistakes on the credit report disputed. Also, since creditors reduce their risk by verification of sufficient income to make payments, it's a good idea to ask the lender for their income eligibility criteria prior to the application to avoid rejection.
Other primary online loan approval requirements are:
Borrowers have to make sure they follow any creditor restrictions on how the loan proceeds can be used. The purpose for an online loan must be credible.

Lenders will reject applicants that have too many current loans. Consumers should pay off as much debt as possible to get the top online loan offers.

Any asset used as collateral is subject to acceptance by the lender. Security collateral standards may include type of asset, its age and condition as well as other factors.
In summary, advance preparation for an online loan means taking time to research various loan types to find out which one fits the borrower's needs. It involves checking out lenders and comparing rates and terms. Knowledge of what to look for, both positive and negative, involves a careful study of reviews, the experiences of other borrowers, and taking the advice of finance professionals.
Once the preliminary groundwork is complete, all that's left is to pick an online lender and apply. With the vast number of financing choices, consumers should never assume they will be turned down for an online loan. There is no need to sweat it out for days waiting for an answer.  That stressful waiting time can be cut to just 15 minutes with the assistance of online loans.