OnDeck to Expand Successful SMB Lending Platform in Canada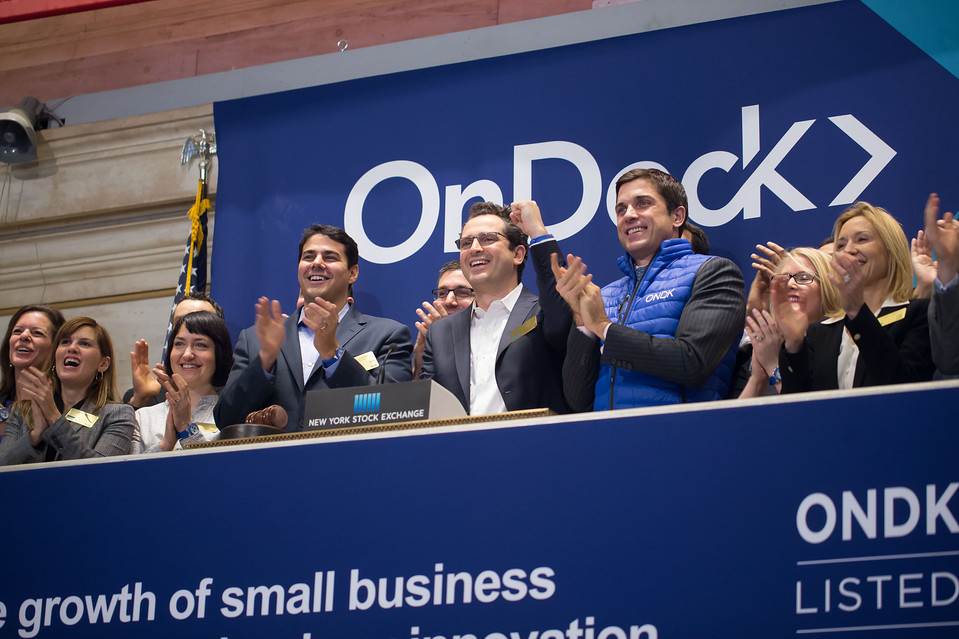 Expansion Follows $40 Million in Loans to Canadian Small Businesses.
After nine years and four billion dollars in loans to North American small businesses, OnDeck is expanding its products in Canada as it looks towards global expansion.
Since its first loan in 2007 OnDeck has received stellar reviews from third party rating systems, including an A+ rating from the New York Better Business Bureau, a Net Promoter Score of 73 and a rating of 9.5 out of 10 in customer reviews on TrustPilot. The company is also listed on the York Stock Exchange under the symbol ONDK, and market insight publication Seeking Alpha recently called OnDeck a "fast growing fintech with revenue growth projected at 30% for the next few years."
After arriving in the Great White North in 2014 the online lender has provided Canadians with $40 million in loans. When the company first opened up shop north of the border it provided loans of up to $50,000 on a six-month term, which was later expanded to $150,000 over a 24-month term. In March of 2016, as a result of the early success they had experienced in the Canadian market, OnDeck expanded their loan size once again, offering small businesses up to $250,000 over a 24-month term.
"Canada was the first international expansion back in 2014, and then Australia more recently," said Gary Fearnall, OnDeck's Canadian country manager. "You will see more from OnDeck over the coming months, with additional products coming to the Canadian market."
When pressed for details on the new products hitting the Canadian market, Fearnall explained OnDeck offers a line of credit for small businesses up to $100,000 in the United States. Fearnall said he "could neither confirm or deny" that a similar product will be coming to Canada soon.
For the mean time Canadian small businesses that have been in operation for more than a year with $100,000 in revenue, or have been incorporated for less than a year but have had an equivalent run rate during that time, can qualify for a loan of up to a quarter of a million dollars.
"If you look at the average customer of OnDeck you would see a profile that looks like five to six years in business, $500 to $700 thousand in revenue," said Fearnall.  "They have built a trajectory of success and want to take their growth to another level."
The OnDeck website asks visitors to first input how much they would like to borrow, how soon they need the need to borrow it, how old the business is and how much revenue it earns.
"The OnDeck Score, which is a proprietary tool, allows us to use thousands of different data points, including inhaling bank statements and bank balance information," said Fearnall, adding that the company also looks for social data, such as Yelp reviews, to verify the existence of a company. "We're checking for identity, we're checking the data itself around the flow of payments, etc., to understand how healthy the business is, and ultimately we will make a decision to loan money or not."
The company's short-term priority is to continue educating Canadian small businesses about the company's offerings while providing "air tight" security, said Fearnall. With new products arriving in Canada, and with strong reviews from both consumers and third party rating systems, OnDeck has emerged as one of the country's early leaders in online small business loans.