OnDeck and Coast Capital Announce Groundbreaking Partnership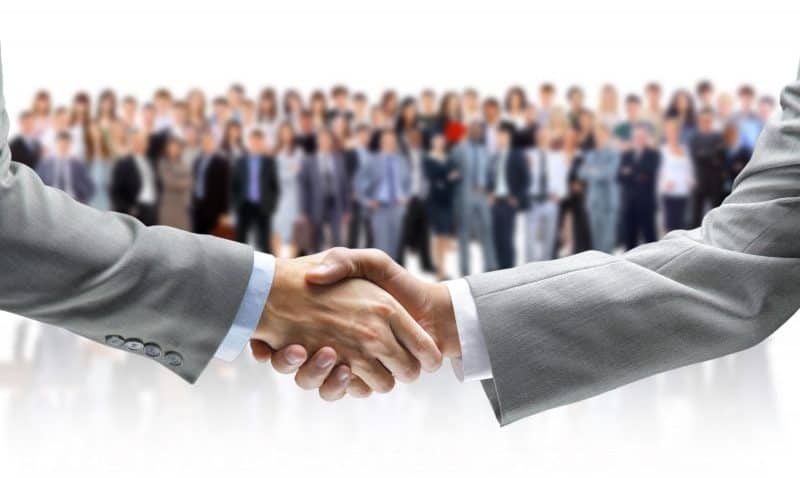 Beginning this month, thousands of Canadian small business owners will have access to term loan financing of up to $250,000 in as little as 24-hours.
That's because the country's largest credit union by membership, Coast Capital Savings, is teaming up with OnDeck Capital to offer faster and more accessible lending options for their more than 572,000 members nationwide. OnDeck offers loans to small businesses in over 700 industries, and only requires that they have been in operation for at least one year and have at least $100,000 in annual revenue in order to qualify.
"By partnering with OnDeck Canada, Coast Capital is now able to offer a seamless member experience that is both fast and incredibly easy," explained Derek Turner, the Head of Small Business for Coast Capital Savings, in a press release that will be published tomorrow morning. "As a purpose-driven and member-owned federal credit union, we are in a unique position to help small business members improve their financial well-being."
The credit union's small business members will soon be able to apply for short-term loans of up to $250,000 online, in branch or by calling a Coast Capital Contact Centre. Once their application is received funding can be provided in as little as one day, offering a vital opportunity for small business owners to secure significant financing in a pinch.
"When small business owners need financing, time is of the essence," said Neil Wechsler, the Chief Executive Officer of OnDeck Canada, in the press release. "Historically, small businesses were unable to obtain time-sensitive funding due to offline processes, lengthy application timelines, and manual review approaches to small business lending."
While alternative lenders now offer quick, digital solutions for small business owners looking for short term financing, few are able to match the speed, size and efficiency enabled by this new partnership.
"Speed is critical for business owners, especially those who work around the clock and for those that need to be on the ground ensuring their business runs smoothly day to day," Wechsler tells Smarter Loans. "In so many ways, it can make a real, positive difference the day following funding."
Providing funding for small business customers with no time to lose has been the objective for OnDeck, the world's largest online small business lender, since their founding in 2006. The company, which has since loaned more than $440 million in Canada and $11 billion worldwide, is considered a pioneer of using data analytics to make deal-time lending decisions.
"We feel strongly about working with like-minded partners that have a clear passion for serving small businesses," Wechsler says. "Coast Capital Savings is the largest credit union in Canada by membership, but their strong focus on innovation and desire to help bridge the small business financing gap really speaks to what OnDeck Canada is about, and it's what makes them an ideal partner for us."
The partnership is also part of Coast Capital's ongoing expansion beyond its B.C. roots, where it became the first federal credit union in the province in 1940. Now with 52 branches and over half a million members the credit union is eyeing the rest of the country for further development.
"As the financial services industry evolves to respond to increasingly sophisticated customer needs, financial institutions are increasingly partnering with experienced technology providers to help bridge the gap for customers," says Turner of Coast Capital. "With Coast Capital's expansion beyond provincial borders, partnerships with technology-forward organizations, like OnDeck Canada, will continue to play an increasingly important role in the credit union's ability to deliver the Coast Capital experience that so many members already enjoy to even more people across Canada."
With Canadian small businesses representing 98 per cent of the country's total business community, the partnership will help provide more financial resources to the country's most important and historically underserved economic driver.
"Today's announcement is an integral part of our always expanding offerings for our existing and future small business members that will see new and innovative products and services brought to market to serve this very important segment," adds Turner.
Canadians can explore the new products and rates by visiting the Coast Capital Savings website or by calling OnDeck directly at 1-888-671-3601. Customers can also submit their application by visiting online.ondeck.com.