Making the Holidays Magical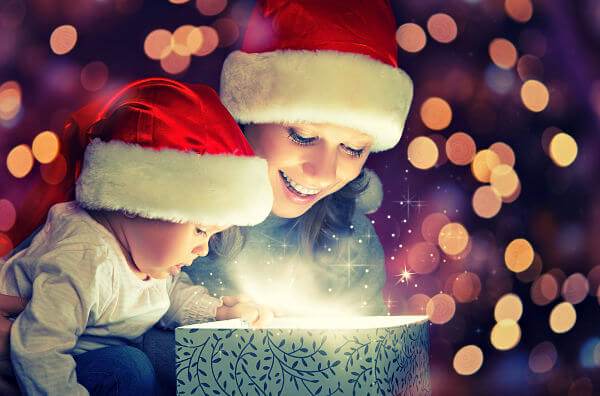 The holiday season creates pressure to spend—but many people find themselves short of cash. Perhaps a big cheque is coming in January, but times will be lean until then. Or maybe they're unemployed, but starting a job in the new year. Or it could be that their expenses have been high, creating a cash crunch, but they can see light at the end of the tunnel—just not until February.
Either way, the children still need their prezzies and people still want to make the holidays a special time for their families, says Natalie Bell, director of operations for Toronto-based online lender Magical Credit Inc. Bell says the company, which has been around for over three years now, typically sees a 30% to 40% uptick in demand for holiday-spending loans from mid-October until the end of December.
"People can get stuck in a payday loan cycle such that they never have cash in hand," explains Bell. "But they do still need some money to get through the holiday season. They want to be able to give gifts and have those special family times."
Bell says the average borrower looking for help in the holiday season will ask for $2,000 to $3,000.
"That's a usual amount to get them out of the cycle with payday loan lenders, and it's an amount that will result in affordable payments," she says.  "These loans are a popular option. A small lump sum can ease the stress and help people enjoy their time during the holidays without worrying so much about their finances."
Most customers will be able to pay off an amount in that range within a year or two, says Bell. And if they are lucky enough to get a raise, windfall or new job shortly after the holidays, Magical Credit does not impose a penalty for early repayment, she adds. "You can pay it back any time in full."
A simple calculator on the company's home page lets prospective borrowers estimate in advance what their biweekly or monthly payments will be based on various loan amounts. Loan officers also work with applicants to help them determine what they can or can't afford.
Once an application is complete and approved, the money can be in a customer's account as quickly as the next business day. Applying is an easy and fully online process, and qualifying is generally straightforward, though there are some requirements: for example, applicants must be Canadian citizens or permanent residents, cannot be under bankruptcy and must be receiving income via direct deposit.
Magical Credit, which caters to middle-class Canadians and counts many lower-income earners among its customers, has doubled its customer base in the past year from 5,000 to 10,000. Bell believes innovative products such as holiday spending loans are a big part of what propelled the company to its new milestone.
"As we like to say on our website, the loan application process is as easy as one, two, three," says Bell. "We hear from customers that they far prefer this process to going to a traditional bank. They tell us that going to a bank takes longer and is more stressful: you have to make an appointment, dress up, go to an interview—and then wait, hope and sweat. With Magical Credit, you can apply at home in your pajamas. And for many of our customers, finding out via email whether or not you were approved is much less stressful than finding out in person."
Magical Credit anticipates attracting another 10,000 to 15,000 customers over the coming year. Bell says the company is hiring new employees to keep things running quickly and smoothly, and is constantly looking for new ways to make the loan process even simpler for customers. For example, it recently did away with faxing, and began using e-signatures to save significant time and energy.
"I think we're succeeding because our process is so easy and our customer service is excellent," says Bell. "We're growing by word of mouth and referrals, but also thanks to repeat business."
---
Magical Credit offers personal loans from $500 up to $10,000 to Canadians.