Fast Access Financial: 10 Years of Treating Customers Like People, Not Numbers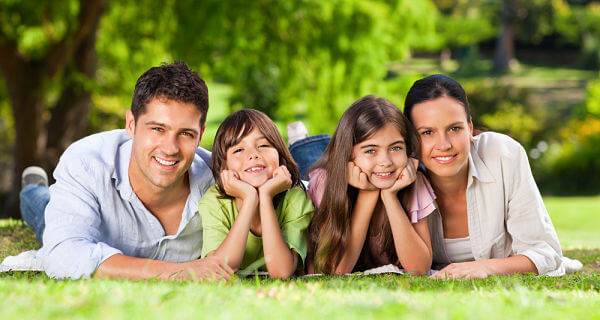 Though they operate primarily through the Internet, Fast Access Financial is in many ways Canada's anti-computer algorithm lender.
The online lender opened its digital doors to the public in April 2008 from its headquarters in Pickering, Ontario with the goal of providing an alternative to Beacon Credit Score-based traditional lenders. Over the past decade they've loaned millions in personal, car title and closing cost loans as well as mortgages to thousands of Canadians based in the provinces of Ontario, Saskatchewan and Alberta.
"What is different about us is that we don't have computers deciding people's loans, we have people that look at the whole picture and not just the Beacon score". "We don't have those algorithms, and I think that sets us apart from a lot of the bigger companies, because to them you're just a number but to us you're a person."
Unlike other lenders Fast Access is able to consider an applicant's extenuating circumstances or other factors that may have impacted their credit history, and take a more holistic approach to underwriting. As a result, many who have been turned down by other lenders are able to secure a loan or mortgage through Fast Access Financial.
Some people think they have bad credit and they actually do not. They think because they have gone through a bankruptcy or consumer proposal that they will not qualify for a loan. The banks and your traditional lenders most likely will not lend to these consumers but we try to accommodate these clients. By taking the time to speak with customers individually Fast Access Financial is able to consider unique circumstances that may have resulted in time off of work or credit problems in the past.
What sets us apart from a lot of lenders is that we do not have any hidden fees. A lot of lenders will state that you that are receiving a low interest rate but by the time you get to the end of the loan agreement you are paying a much higher APR rate with the additional added on fees.
Furthermore many lenders require the applicants to take their insurance products such as disability or life and these consumers have no choice – which can add to the overall annual interest rate. Upon receiving an online application with some initial information Fast Access Financial verifies the data and requests the customer's two most recent paystubs, as well as 60 days worth of banking history.
"We want to make sure that your pay is direct deposit, that you don't have any garnishments on your pay, that your pay stub is what you say it is". "From there we just want to make sure you don't have a lot of payday loans or a lot of credit, which we can determine just from the bank statement."
Upon receiving the necessary paperwork Fast Access Financial typically finalizes the approval within a half an hour. The entire process typically takes 24 to 48 hours. While most customers provide their information online customer are also welcome to bring their paperwork in person or complete the application over the phone. Not only does Fast Access help Canadians that might not be eligible for traditional loans secure access to capital but it can also help them improve their overall credit rating.
"Because we do report to the credit bureau that's a positive for anyone that is looking to better their credit situation". "It's really up to the customer to repair their credit, but we provide the tools for them to do it."
As a result of its longstanding commitment to customer service and treating people like people approximately 60% of Fast Access Financial's customers are repeat business. The company will be looking to expand their offering to more provinces in the coming years, but remains focused on providing existing customers with reliable, friendly service.
"We are a true Canadian company and have been helping Canadians with their financial situations since 2008. We have customers returning to us all the time because they know we will try to help them and make it easy for them to obtain the funds they need.
Fast Access, in other words, enjoys the sort of relationship with its customers that you can only really achieve by actually listening to them, rather than reducing them to a single number.
---
Fast Access Financial offers personal loans in Canada