Company Capital's Midas Touch is its Personal Touch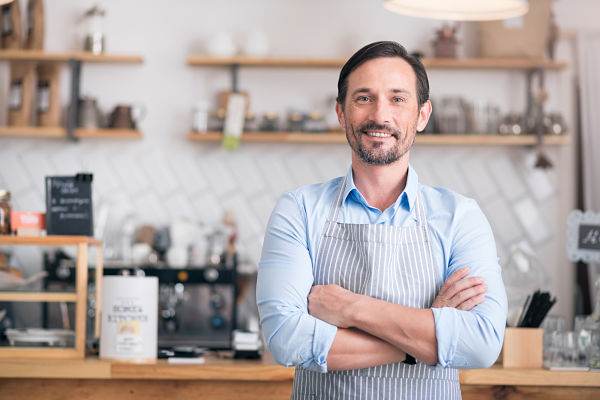 Whether you're the owner of a restaurant franchise in Coquitlam, a marketing agency in Calgary or a self-employed massage therapist in Cape Breton, chances are you're part of a growing trend.
In the past half decade, online lenders have been increasingly tapping into a space overlooked by the major banks in Canada: small business loans. Canadian small business owners of all stripes are turning to alternative financing – to help with operating costs, in hopes of expanding or pursuing new innovations, when dealing with a liquidity shortage.
Before the arrival of online lenders, entrepreneurs would turn to friends and family or their credit cards as a source of capital. With alternative lenders like Company Capital, one of the first homegrown lenders in the industry, small businesses can secure financing quickly when they're short on cash.
"Our clients like that our application process is very simple and very quick. It's all completed online on a two-page application. They don't have to take four hours out of their day to drive to the bank and meet with the manager with all their documents, and return for subsequent meetings to prove eligibility," explains Bruce Marshall, the VP of Marketing at Company Capital.
Online lenders' turnaround time of 24 to 48 hours of receiving a loan application means those experiencing a cash crunch can have money in their hands sooner. Traditional banks require four to six weeks to process applications and demand heaps of paperwork, including a business plan, financial statements, corporate and personal tax returns, from applicants.
Canada has approximately 1.14 million small businesses, according to the latest StatsCan figures. Access to financing is a revealing indicator of economic health given the foundational role of small businesses in our economy – insufficient access can impair market competitiveness and job creation and stall growth.
Small businesses are six times more likely to be rejected for a bank loan than mid-sized firms, according to the Canadian Federation of Independent Businesses (CFIB). CFIB, which tracks banks' market share of small businesses, noted last summer that the major financial institutions' efforts to secure this category have "dwindled over the last few decades." Lending loans under $1 million simply isn't a profit-driving business model for the Bay Street titans.
The Victoria BC based Company Capitals cross country clientele are typical of Canadian small businesses – owner/operated with a few employees. In many cases a family run business. The lender offers small business term loans from $5,000 up to $250,000. In a highly automated industry driven by advanced algorithms evaluating the creditworthiness of borrowers, what sets Company Capital apart is their personal touch.
Underwriters examine every online application and pick up the phone to speak to applicants and hear their story. "We know that if a small business has an emergency – let's say the cooler breaks down in a restaurant – they need to explain their situation to someone. Explaining to an algorithm won't work," he says. "Clients like that our service standards include having a real person answer the phone within two rings and calling back within an hour of receiving an email."
Their clients also value that the lender is a made-in-Canada brand, Marshall adds. Another perk is that Company Capital is a direct lender, which cuts out the middleman – the broker or reseller that hikes up the commission payments.
Marshall doesn't view Company Capital's growing market share as encroaching on the Big Banks' territory, because it's like comparing apples to oranges. "We're a small business ourselves. We can't build a brand to compete with the banks – they've built up their brands over a hundred years," he says. Company Capital has experienced hyper growth in its six years of existence – about 50 per cent year after year.
On Deck, one of the largest online lenders in the United States, expanded operations into Canada in 2014. While shares of the publicly traded company have been tumbling since last year, their marketing efforts north of the border help legitimize the alternative lending industry, according to Marshall. "It gives us the opportunity to ride on their coattails. While they're a big competitor, we welcome it because they're creating awareness about the industry," Marshall says.
Alternative financing represent 20% of all small business lending in the U.S., a trillion-dollar industry. In Canada, however, it's far from mainstream. Canadian market penetration is less than five per cent, Marshall estimates, but adds it's only a matter of time before alternative lending is as common as here as 'double-doubles.'
---
Company Capital offers small business financing in Canada with fast and easy process, and funding in just 1-2 days.
Click here to apply for a business loan today