What Are Alternatives To Installment Loans?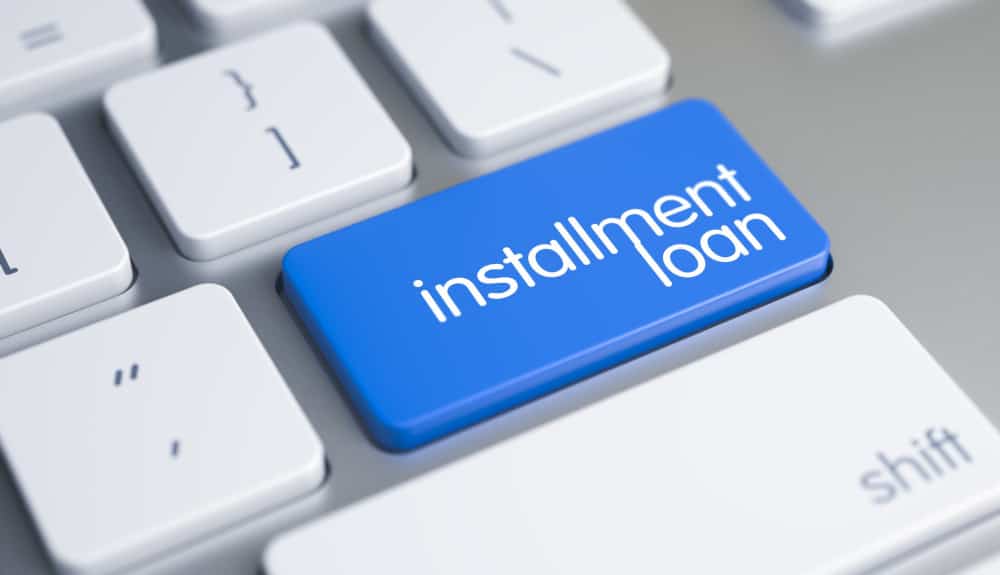 Essentially, an installment loan involves the repayment of the amount you have borrowed (plus any interest that accumulates over time) in a series of 'installments', i.e. regular payments of a set amount on a set schedule.
Uses for installment loans include:
Vehicle loans to buy a car, truck, motorcycle, or other vehicle

Mortgages to buy a new home or property

Student loans for educational costs

Smaller loans for unexpected bills like medical or veterinary expenses, or repairs to a vehicle or piece of equipment
Installment loans can be both secured loans and unsecured loans. In the case of a mortgage, for example, an installment loan is secured, whereas for a student loan, it will be classed as an unsecured loan.
The Alternatives to Installment Loans
Fortunately, alternatives to installment loans are available. These options vary in terms of their usefulness and can come with their own risks and rewards as well, so it's worth considering the pros and cons of each one before moving ahead with any applications.
The alternatives to installment loans we'll be covering below are:
Payday Loans

Title Loans

Peer to Peer Lending

Credit Unions
Payday Loans
As the name implies, a payday loan is designed to essentially give you the cash you need for any unexpected expenses or bills until your next payday. When the payday comes, you can pay it all off.
Pros
Ease – Payday loans are very easy to get and applicants don't usually need to have a good credit score or provide much information to be approved.
Speed – These kinds of loans are designed to be super speedy, so you can have the cash you need in your account very quickly.
Flexible – These kinds of loans are available for various amounts and can cover everything from small bills to larger costs.
Cons
Risks – Payday loans are notorious for getting people trapped in a spiral of constantly having to take out new loans each month, never managing to balance their finances.
Interest – These kinds of loans typically come with extortionate interest rates.
Credit Score – Your credit score can suffer greatly through repeated use of payday loans.
Title Loans
A title loan is a type of secured loan in which you actually give up your own vehicle (other items like jewelry can be used, but vehicles are by far the most common) to a lender as collateral.
Pros
Fast – These kinds of loans are really quick to get approval for and that's part of why they're so popular.
Easy – Lenders don't usually look at your credit score or history to get these kinds of loans, so it can be easy for anyone to get them.
Cons
Risk – You're effectively giving possession of your vehicle to someone else and you will lose it if you can't repay them in time.
Interest – Just like payday loans, these kinds of short term loans come with high interest rates that can really add up in just a few weeks or months
Peer to Peer Lending
Peer to peer (or P2P) lending in Canada involves individuals borrowing and lending money between themselves.
Pros
Interest – The rates with P2P lenders tend to be quite low when compared to many personal loan providers
Fees – These lenders also tend to charge lower fees for late payments and the like.
Smart – P2P lending operates on a smart system in which borrowers and lenders are matched together in a way that works for both parties with minimal risk.
Cons
Credit – You typically need to have a good credit score to qualify for this kind of lending.
Credit Unions
Credit unions are member-owned financial cooperatives that work on a not-for-profit basis and are founded on the concept of people helping one another, and credit union members can get very competitive rates when borrowing money.
Pros
Flexibility – Credit unions are designed to help people as much as possible with financial matters, so are very flexible with lending money.
Interest – The interest rates at credit unions tend to be quite low overall.
No Hidden Charges – Credit unions don't make use of hidden fees and charges, so you won't have to worry about any nasty surprises.
Cons
Restrictions – You'll need to be an actual member of the credit union to get this financial aid.
Limitations – Credit unions tend to be a little more limited than big banks in terms of technology, options, staff, and services.