Why VCs See Digital Challenger Bank NorthOne As A Wise Investment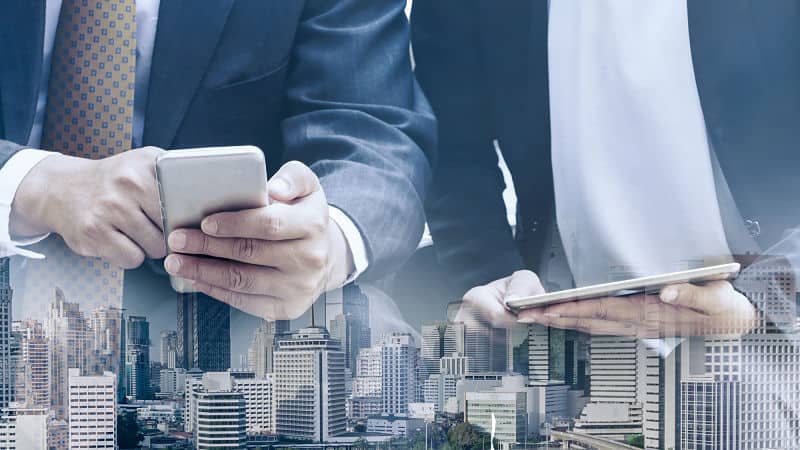 When Eytan Bensoussan looked around at his family members growing up, there was a common expression among his grandparents, aunts and uncles — a look of sheer panic over money.
It wasn't that his family members were struggling to pay their bills. Several of them were successful enough in their chosen profession that they decided to branch out as entrepreneurs.
The journey from becoming a small business to dealing with closing the books each month, however, was often a challenging one — a challenge that Bensoussan is now trying to help other small businesses via a digital "challenger" bank known as NorthOne, which has offices in Toronto, New York and Boston.
"When you're working for yourself, there are a number of overhead-related tasks, many of which are anxiety-producing, because many people just weren't trained for that," Bensoussan told Smarter Loans, adding that a stint working in Europe with consulting firm McKinsey showed there was something similar going with other small businesses. "I began connecting the dots that people were attempting to rebuild their relationships with financial institutions in ways that were different from the past."
Rather than treat small businesses as less valuable than larger corporate customers, Bensoussan and his team at NorthOne have focused on them exclusively, making sure to recognize that startups and freelancers have a similar desire for speed and convenience from their bank.
How NorthOne Won $21M In Funding
This week, NorthOne's vision was given an endorsement of sorts with $21 million in seed funding from Battery Ventures, with participation from Redpoint Ventures and Tom Williams. This follows a 28% month over month user growth since late August of last year, according to the company.
Bensoussan said that, while NorthOne's customer base is varied, they often have a similar experience in that they initially work with the same financial institution with which they had set up personal accounts. This usually doesn't give them what they want, though.
"So many customers come to us and say, 'I didn't even shop around. I wish I would have known,'" he said. "If they had, they could have avoided having to show up at a branch three times a week, or spend an hour on hold to get a wire transfer. There's usually a moment in someone's mind where they think, 'Isn't there an app for this, or a better way to do this?"
NorthOne has those mobile capabilities, such as deposit checks on the go, but it also offers branch-free banking via 300,000 ATMs in the U.S., what it describes as "Google-like" features to search through transactions and cash flow reporting.
Servant Leadership In Staffing
Perhaps just as important as its services — which also include integrations with several accounting and e-commerce tools like Canada's FreshBooks and Shopify — are the people who support NorthOne's customers.
Bensoussan said the firm deliberately only hires support staff who have worked in sectors such as hospitality or the restaurant industry who have a "servant leadership" mentality, while a "voice of the customer" team has members from design, engineering and other disciplines interviewing at least one customer a day.
"The vast majority of customers we talk to, they don't want to have any relationship with their bank," he said. "They want to make sure the bank can put financial services in place so they can set it and forget it, and when there's a problem, a highly sophisticated person will swoop in and fix it all."
Setting up a bank account with NorthOne can take as little as three minutes, for instance. This is particularly critical given that its customers might become seasonal entrepreneurs. It's not uncommon for a self-employed person to start a side business, close it but then soon after start another one, Bensoussan said.
"We think about the long-term value not just of the business itself, but of the business person behind it," he said.
NorthOne is competing at a time when the data shows considerable opportunity for new entrants to the financial services industry. According to Digital Banking Report's Challenger Bank Analysis, which was released last month, more than 80% of consumers likely to switch financial providers within three years. This is mainly driven by lower costs (70%), ease of use (68%), and faster service (54%).
Ultimately, Bensoussan said he hopes to use the recent funding to build out NorthOne's team, its marketing capabilities and anything else that can solve its customers' key financial challenges. These are often problems that manifest themselves at night, after a small business owner or entrepreneur has already had a long day, and they're trying to deal with finance management at the dinner table, added.
"There are many people who always had use for a classic branch relationship, but now we're seeing this generation of people who can't believe you still need to bring in a piece of paper somewhere to get something done," he said. "It really can be that quick, that simple, where you can leave those frustrations in the past."