How Rifco's New Online Brand, Splash Auto, Is Turning the Auto Financing Process Upside-down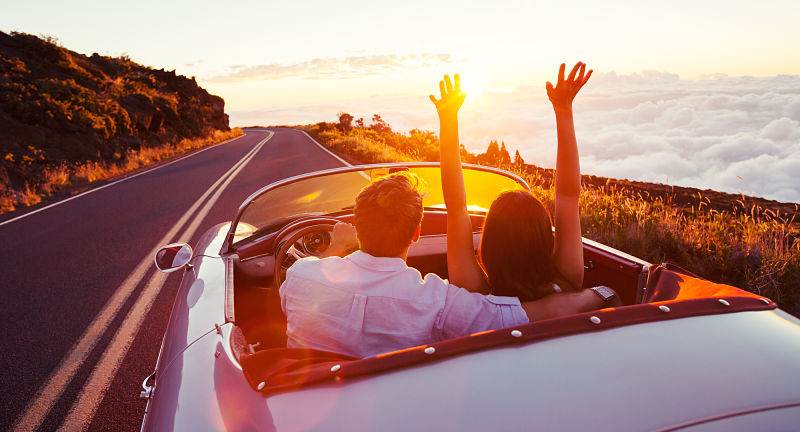 After spending hours finding the right car at the right price, the last thing anyone wants is to feel unsure about his or her credit.
Rather than waiting until the end of the transaction to know where their credit stands, Canadians can now secure financing online before walking into a dealership. That is because Rifco—the same company that has been offering Canadians non-prime auto financing since 2002—now has a new online brand, Splash Auto, that can answer all of their auto financing questions before leaving home.
"We want the experience to be very positive for the person buying a car," said Doug Decksheimer, the Vice President and chief marketing officer of Rifco National Auto Finance. "They'll feel like they've had the red carpet rolled out for them, that's our goal."
Rather than going through the motions with a dealer and then sitting down to discuss financing, Canadians based anywhere other than Quebec now have the option to get pre-approved quickly and painlessly by visiting splashautofinance.ca. There they will be asked for only their name, location and annual income, explains Decksheimer. "We make this first step very simple, like two minutes to make it happen," he said.
After submitting that initial application applicants typically receive a follow-up phone call within 15 to 20 minutes, depending on the time of day.
"Once that conversation happens we can actually secure the credit application over the phone with them," said Decksheimer, adding that applicants are often told whether they have been approved, declined or conditionally approved within 15 to 20 minutes of submitting the full application.
"Before we send them to the dealer we want to validate all the stipulations, so we'll probably ask them to send us a previous pay stub and a copy of their drivers license," said Decksheimer. "Once that's all in place we ask what their needs are, where they live, and send them to an originating dealer in our network."
To further streamline the process Splash Auto even passes along some of the consumer's preferences to the dealer so they already know what that person is looking for when they walk through the door.
"We'll give you the parameters with the approval so you don't go test driving or waste your time not knowing your affordability," said Decksheimer. "From the dealer's perspective, they don't spend a lot of time trying to sell you something you can't afford or is unrealistic."
With Rifco's partner network of approximately 700 dealerships spread across Canada, Splash Auto can typically help Canadians find the right dealer for what they're looking for in their area. 
"When we send the approval to a dealer it's all automated, the client does not have to present more information, it's all secure," he said. "We tell the consumer 'you're approved, go see Chrysler Motors in the GTA, for example, just tell them your name, and your approval is in their system already."
Decksheimer adds that the average online customer typically secures a loan of approximately $20,000, most commonly on a 60-month term, which equates to roughly $500 per month. "The applicants are typically those who know they've had a little bit of a hiccup, but they've worked through the challenges and are now on the right path, but they're not approvable by a bank yet," he said.
Splash Auto's mission allows the car buying process  focused on the customer and give them some controls which is consistent with the trend that seems to be growing both within the auto financing industry and beyond. "It's all about sanity, and making it easy, and working on their time frame, not ours," he said.
Though most consumers still want to see a car in person before making a purchase, much of the research process has moved online, and thanks to Splash Auto the loan process can now follow suit. "In some instances we may not even need the sales person in the process; a lot of times we can go right to the transaction," said Decksheimer.
Moving forward, the brand, which only launched last September, hopes to add inventory information for their dealership partner network, so that consumers are able to shop online for the vehicle they want with the approval process already out of the way.
"If you were to ask your friends, 'who here had an amazing car buying experience in the past 2 years?' most people  find it hard to find the positives to say," said Decksheimer. "I think the consumer has forced it [to evolve], because they don't want to go through all of that; they just want it to be simple and easy and fair, and that's what we're trying to provide."
---
Splash Auto Financing by Rifco offers car financing with fast and easy approval.