Evolocity Brings Speed and Efficiency to Small Business Lending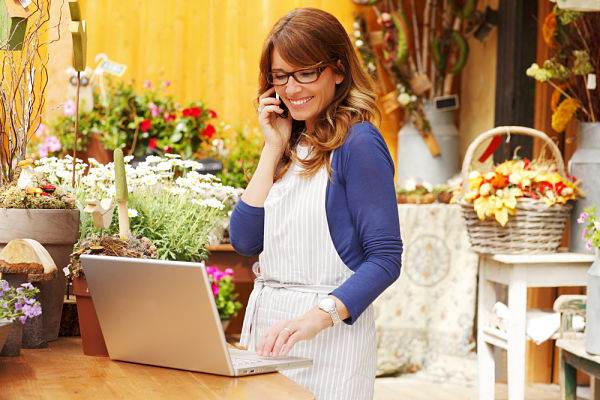 Before the emergence of Fintech lenders in Canada, small business owners had to fill out piles of paper work, bring it to their bank and wait weeks to find out whether or not they were approved for a loan.
Today, small businesses looking for a loan or cash advance of $10,000 to $250,000 only need to spend about 8 minutes on the Evolocity website, and if approved will receive a loan within 48 hours, no pen or paper required. In fact, the entire process can be completed on a mobile device.
Since it was founded in 2008, The Montreal-based financial technology company has provided over $100 million in loans to over 1,000 Canadian small and medium sized businesses, with loans averaging $35,000 over a 9-month term.
"Banks less and less frequently want to do these small loans averaging $35,000 to small businesses, because they really can't do it in today's environment in an efficient and cost effective manner," said Neil Wechsler, the CEO of Evolocity. "We have benefitted from being able to use technology to underwrite small business loans. If this technology ecosystem and big data wasn't available, than I'm not sure we could do what we do in a responsible way."
The typical loan request, says Wechsler, comes from Canadian small businesses that need capital in order to grow quickly, such as restaurants that want to build an outdoor seating area before summer.
After completing a loan application, Evolocity's automated algorithm examines the small business's credit card processing statements, bank information, social media activity and more, before providing the merchant with an underwriting score. "We're able to make a decision on a same-day basis, and fund within 48 hours," adds Wechsler.
The automated process can even be completed remotely on a smartphone or tablet, with documents completed and authorized using DocuSign, a secure digital signature provider and partner of Evolocity.
"We get data feeds from Decision Logic, that has feeds and APIs into all of the major Canadian banks, which provides us with data," said Wechsler. "We operate on a Salesforce.com platform, and all of our merchants have access to a Salesforce portal where they can see their statement balances in a very user friendly manner and have access to their statements on an ongoing basis."
The company has also partnered with Global Payments Canada, one of the country's top three payment processors, which boasts over 100,000 small and medium sized merchant clients.
"In terms of our capital and our capital needs, we have a pretty strong relationship with our lender in Canada, which is CIBC, and with our New York hedge fund lender, Seer Capital Management, which provides us with the debt required to fund business loans across Canada," adds Wechsler.
While many Canadians remain skeptical of receiving a loan without sitting down in front of a banker and a pile of paper work, Evolocity has proven that once customers are accustomed to the new trends in small business lending they are quite pleased with the results.
"65 to 70% of our small merchants renew with us, so I think that's indicative of being a transparent and kinder and gentler alternative lending organization, which we pride ourselves on being," said Wechsler. "That's what Fintech is all about; the small merchant having the most control and ability to decide from whom, how much, over what period of time at what rate they want to borrow."
It is because of that level of customization, and the ability to tailor loans to the borrower's preferences, that Wechsler believes the Fintech industry will continue to thrive in Canada, particularly among the small and medium sized business community.
"Increasingly we think we're going to play a larger and larger role in the small business lending ecosystem, because the banks on their own can't do it as efficiently and as effectively as companies like ours can," he said.
While Wechsler believes big banks will continue to play a role in the small business-lending ecosystem, companies like Evolocity are emerging as a quick, efficient and trustworthy alternative.