Greenbox Capital® offers speedy small business loans with a personal touch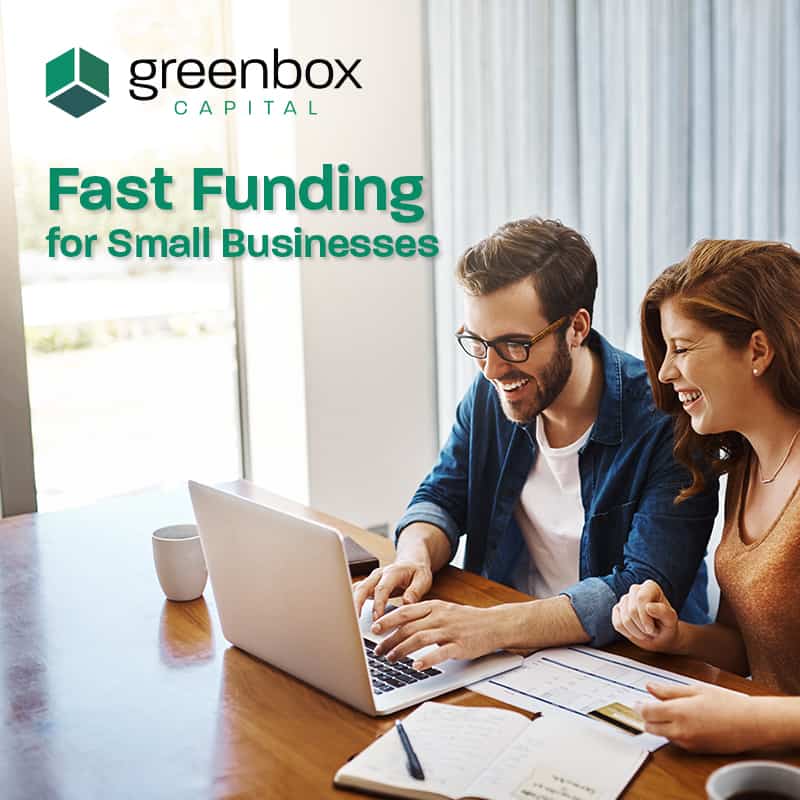 Greenbox Capital has earned the trust of Canadians by taking time to understand the unique needs of small business owners while still providing speedy service.
The Miami, Florida based company was founded in 2012, and expanded to Canada in 2016, offering a wide range of small business financing options. Today, 30% of the company's loans are provided to Canadian customers, and Greenbox Capital now offers its services in every province other than Saskatchewan.
"I very much respect Canadian businesses, and we love doing business with them," explains founder and chief executive officer Jordan Fein. "Our footprint is only going to grow in Canada, and we're going to continue building that trust in a much bigger way."
Fein, who previously worked in the credit card industry, says he started the company after witnessing first-hand how difficult it was for business owners to receive the capital they need to support and grow their companies.
"It takes a long time to hear back from a bank if you're not a large corporation or have a sweetheart relationship," he says. "Sometimes you hear back two months later, and sometimes never at all if you're small or medium sized business."
Soon after entering the lending industry in the United States, however, Fein says he was disappointed to discover that honesty and integrity were sometimes lacking amongst his competitors. That's why he says he only hires staff members who align with the company's core values of integrity, communication, commitment, teamwork and service.
"There's a lot of funders in this space that don't operate with the kind of integrity we give to our customers," he says. "It's something that was missing in the small business financing space, and something we stand for; top level business ethics, being clear and transparent, and funding responsibly."
That trust is often earned through intimate conversations with customers, says Fein, adding that the company provides a personal touch while still utilizing technology to offer speedy service.
After going to gboxcapital.com and completing a contact form and a one page application—as well as submitting at least three months worth of bank statements—prospective customers receive a call from a funding advisor who walks them through their options.
"They talk about the different offers and products available to them, they make recommendations, but they're also listening to see what the business's needs are," says Fein. "Getting to know your client is very important for any lending business, so that's time well spent."
Fein adds that taking the time to get to know customers more intimately allows the company to evaluate businesses based on more than just their credit score, and occasionally even provide lower rates, while also offering advice. Sometimes, he says, that means delivering hard truths to small or medium sized businesses that might be in danger of putting themselves in a compromising position.
"Business owners aren't always aware of how much they should leverage their business, and they may want more than what they should be approved for, and don't understand how it can harm their business's cash flow," explains Fein. "Building trust is an important part of a relationship"
That trust-based relationship has helped Greenbox Capital achieve a 4.5 out of 5 star rating on Google, a 4.8 out of 5 rating on Trustpilot and an A+ rating from the Better Business Bureau.
After choosing the product that best suits their needs, customers are asked to sign a digital contract, complete a background check, provide a copy of government-issued photo identification, and then the funds are issued pending a final review.
"Our submission-to-decision turnaround time with our internal group takes about an hour to two hours," says Fein, adding that the company can provide same day funding when it receives the required documentation in a timely manner.
Greenbox Capital offers merchant cash advances, small business loans, collateral loans and business lines of credit, with rates starting at 7.99% for loans of between $3,000 and $500,000 on three to 12 months terms. The company also offers an invoice factoring product that starts at just 1.25% monthly.
"We cover a broad a range of the credit spectrum," says Fein. "Our prohibitive industry risk list is very small."
Greenbox Capital also offers a weekly payment option an early payoff discount, allowing customers to enjoy significant savings for paying off their loans after 30, 60 or 90 days. In the coming months Fein says Greenbox Capital will roll out a fully automated product to further increase speed and efficiency for smaller loans, while continuing to find new and innovative ways to help small businesses succeed.
"If I want Canadians to know anything, it's the respect that Greenbox Capital has for them," says Fein. "We're committed to Canada, and love doing business with Canadians."
---
VISIT GREENBOX CAPITAL PROFILE ON SMARTER LOANS
APPLY FOR A BUSINESS LOAN FROM GREENBOX CAPITAL
---