What is a Title Loan?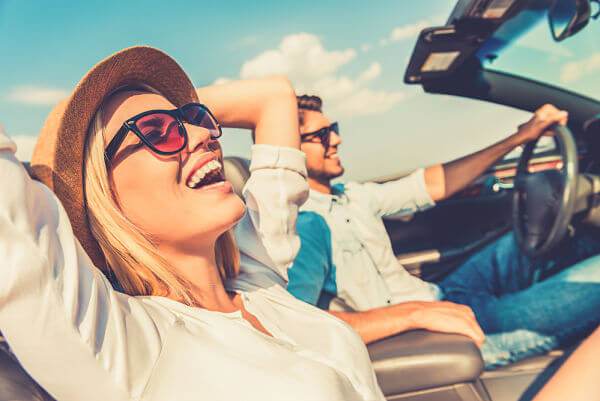 How Title Loans Work
Title loans, also known as title pawns, are a form of secured installment loan; the collateral is ownership of the borrower's vehicle. However, title loans are not to be mistaken for other credit like auto loans, home mortgages, or home equity loans. Title loans let individuals get cash in exchange for the lender holding title to the vehicle until it is repaid. And the cost for these loans is many times over the cost of the average installment loan.
Title loans are sort of the opposite of a car loan. Rather than making a monthly payment toward paying off a car to gain ownership of the vehicle, the borrower is making payments to get back the title to a car they already own outright.
The ins and outs of title loans will be discussed in this article under the following topics:
Why people pay for a car they already own
How title loans work
Five of the most common title loans
What financial experts say about title loans
Alternatives to emergency loans
Why People Pay for a Car They Already Own
Advertisements for title loans are everywhere; on billboards, radio and television commercials, and all over the Internet. Usually, they don't go into details about all that is involved in the title loan process. Instead, they enthusiastically exclaim that people can, "make quick cash from their car" with "no income, employment, or credit needed!" Once the consumer contacts the company, it is explained that the lender will hold the legal title to their car until the loan, plus fees and interest, are paid.
Even with such terms, title loans are taken out by the millions. Some of the reasons consumers apply for title loans include (but are not limited to):
Medical emergencies or mounting medical bills which need to be paid immediately.
The borrower has no credit or a very low credit score and is unable to get a loan from a traditional lender.
Emergency loans are needed for unexpected events like bail, serious home repairs, or past due bills.
An individual is unable to get loans from friends and family to meet a financial need.
The consumer does not have money saved for emergencies.
Debt consolidation on higher interest loans
There is definitely a huge market for title loans. Usually, customers of title loan companies have encountered a financial problem for which they desperately need help. In every jurisdiction that allows title loans, there are regulations in place which try to safeguard consumers against illegal lending practices. They also serve to enforce laws which state that borrowers be fully informed about the loans for which they apply.
How Title Loans Work
The speed and convenience with which title loans work play a large part in their popularity. Title loan companies compete by offering smaller fees, interest rates, and other perks to draw borrowers. But the one thing that all companies require is that the borrower owns their vehicle completely. The title to the car has to be clean, which means there are no liens. A lien means that a person or company has a legal right to the vehicle until it is paid.
In a title loan application, the lender does not usually look at the credit history of the borrower. Only the owner can get a title loan to his or her vehicle. To get approved borrower has to supply the original copy of the free title and other documentation, including:
Government issued picture identification
Proof of residence
Some lenders require a second set of keys to the vehicle
A roadside service plan
Most lenders examine the vehicle in person to conduct an appraisal to determine the amount of the loan. Online lenders ask to see pictures of the car before approval. The borrower can keep possession of the car, but the lender is the legal owner until the loan, fees, and interest are paid in full.
Five of the Most Common Title Loans
Although people who need quick cash sometimes pawn other assets, such as jewelry, title loans are more common in most areas. The types of vehicles accepted with title pawns are:
Cars
Trucks (includes most types of trucks)
SUV's
Motorcycles
RV's
Most title loans are for relatively small amounts (not usually near what the vehicle is worth) and for a short term. Depending on the age and condition, larger vehicles like SUV's, trucks, and RV's and some time boats qualify for a larger loan amount.
What Financial Experts Say About Title Loans
Each individual has the right to decide what legal avenue works best for their financial situation. While this is the case, a large number of financial experts weigh in on whether title loans should be a consideration in a money pinch. Overall, the idea is to make sure consumers are aware of the consequences of non-payment (the lender keeps the car), and that the title loan company is in compliance with usury (not overcharging for lending) practices in the location where the loan is taken. They advise that the best practice is to fully investigate the company and get all information about the loan before the contract is signed.
Alternatives to Emergency Loans
In the majority of cases, title loans are a solution to an unexpected financial emergency. Such circumstances cannot be avoided, they happen to people with or without good credit or money in the bank. People who do not have assets, family members, or credit accounts to turn to in a financial crisis can put a plan in place to save at least some money just in case, rather than take out a costly and risky title loan.
Even a few dollars set aside each payday will add up over time. Many employers match savings and retirement funds. Some homeowners make it a practice to have a garage sale every year and put the proceeds in savings. The same principle can be used online, there are hundreds of websites where people post items that are no longer needed for sale. In whatever manner it takes, the main goal is to maintain as much financial health as possible, whether in an emergency or not.