Top 14 SUV Brands in Canada 2020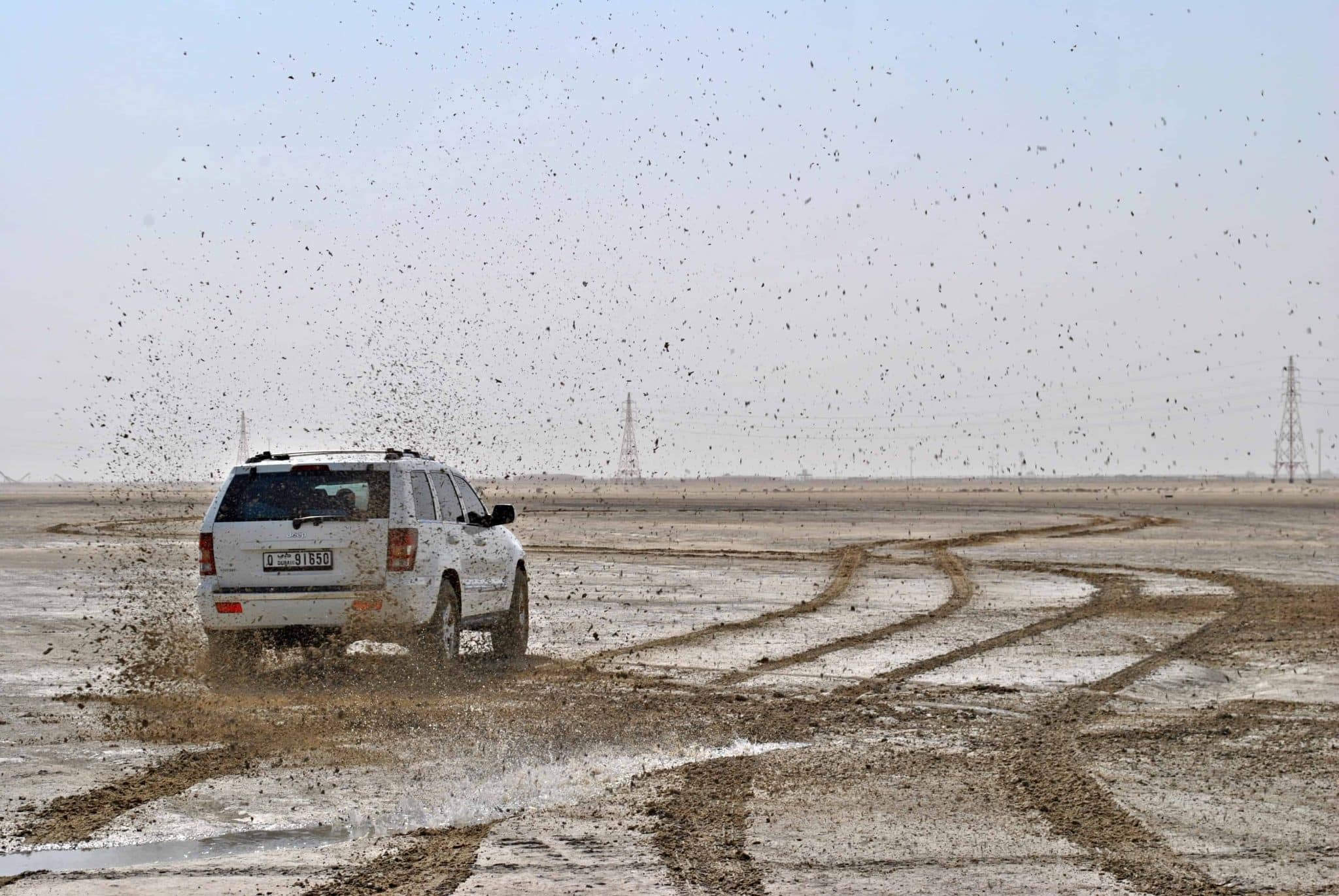 Sometimes when shoppers are looking for new cars, a pickup truck is too much while a sedan isn't enough. SUVs provide the best of both worlds — the off-roading capabilities and hauling power of a pickup with the comfort and passenger-carrying capacity of a sedan. 
For those looking for a new daily driver or off-road companion, here is a list of the top 14 SUV brands in Canada for the 2020 model year. What sets these vehicles apart from the rest?
1. Dodge Durango
Dodge might be best known for its trucks, but this SUV checks most of the boxes drivers look for in an SUV. Shoppers can even opt for Dodge's iconic 5.7L Hemi V8 engine if they don't mind sacrificing a little bit of gas mileage. If fuel economy is important, opt for the V6 — it's still got plenty of power, but it isn't as thirsty at the gas pump. 
There are six models of the Durango for shoppers to choose from: 
SXT:

$45,123

SXT Plus:

$50,899

GT:

$50,976

GT Plus:

$57,112

Citadel:

$62,754

R/T:

$64,165
2. Jeep Wrangler
For drivers who want to relive their favorite scenes from Jurassic Park, there's the Jeep Wrangler. It won't look just like the 1993 Wrangler Sahara YJ that outran the T-Rex, but there is still plenty of character in the 2020 model. 
This vehicle taps into some of the classic look, while still providing plenty of creature comforts. Shoppers have five Wrangler models to choose from, including the Sahara that starred in Jurassic Park all those years ago:
Sport:

$41,667

Sport S:

$46,180

Rubicon:

$55,772

Sahara:

$56,266

Moab:

$74,469
3. Jeep Renegade
Not everyone who buys a Jeep is looking for off-road capability or the ability to outrun a man-eating dinosaur. For those drives, there is the Renegade, the most affordable entrant in Jeep's lineup. For the 2020 model, the engine saw an upgrade — a 1.3L turbocharged 4-cylinder that's fast, powerful and fuel-efficient. The vehicle can tow up to 2,000 lbs as well. 
Jeep released six different options for the 2020 Renegade: 
Sport:

$33,189

Latitude:

$35,785

Altitude:

$37,047

Limited:

$39,339

Trailhawk:

$40,961

High Altitude:

$42,153
4. Jeep Compass
SUVs don't have to sacrifice off-road capability for comfort. The Compass is the perfect Jeep for getting off-road, with all sorts of benefits that will keep drivers safe. The 2020 model has both standard and optional safety equipment, including blind-spot monitoring and rear parking sensors.
Like the Renegade, there are six options for the Jeep Compass for 2020 — and they even share the same names:
Sport:

$33,288

Latitude:

$37,872

Altitude:

$39,875

Limited:

$42,175

Trailhawk:

$43,966

High Altitude:

$44,989
5. Ford Escape
For drivers looking for an SUV with some hybrid powertrain options with improved fuel economy, look no further than the 2020 Ford Escape. It might not be the first choice for someone wanting an off-road companion, but for a daily driver or commuter, the Escape checks all the boxes. 
There are six variations of the Ford Escape to choose from: 
S:

$36,786

SE:

$39,904

SE Sport Hybrid:

$41,540

SEL:

$42,950

Titanium Hybrid:

$48,797

Titanium:

$53,431
6. Nissan Pathfinder
Nissan fans have been waiting for a decent SUV for a while, and the 2020 Pathfinder does not disappoint. In addition to some serious creature comforts in the cabin, this model can tow 6,000 lbs, making it the ideal choice for drivers who have a boat or trailer to bring with them. The 2020 version of this SUV didn't get any meaningful upgrades, but what it lacks in off-road capabilities it makes up for in towing and luxury.
There are four different Pathfinder models to choose from: 
S:

$46,159

SV:

$50,095

SL:

$55,201

Platinum:

$62,014
7. Chevrolet Tahoe
The Tahoe is due for another overhaul, but unfortunately, Chevy fans will have to wait another year for any meaningful features. Still, the 2020 model is a fantastic SUV with a maximum towing capacity of 8,600lbs. It's got multiple powertrain options, and prices will likely drop as dealerships get ready for the fifth-gen Tahoe that's due to hit showroom floors next year.
There are three versions of the 2020 Tahoe currently available: 
LS:

$69,580

LT:

$76,638

Premier:

$90,330
8. Toyota Rav4
Toyota might be best known for its family-friendly sedans and versatile pickup trucks, but drivers can't go wrong with the Rav4, especially if they want comfort in an off-road vehicle. For 2020, Toyota introduced the TRD, which offers all-terrain tires and everything a driver might need to head out onto the trails. 
There are six different Rav4 options to choose from, including: 
LE:

$38,209

XLE:

$40,037

XLE Premium:

$43,855 

Adventure:

$48,238

Limited:

 $50,250

TRD Off-Road:

$51,379
9. Subaru Forester
Subaru isn't the brand that most people think of when they start hunting for an SUV, but the Forester has earned its place on this list. It has everything buyers are looking for in a crossover SUV, from plenty of storage space to decent handling.
Shoppers have five different Forester models to choose from:
Base:

$36,000

Premium:

$40,094

Sport:

$42,532

Limited:

$45,316

Touring:

$50,257
10. Volkswagen Tiguan
Volkswagen seems to have perfected the art of pulling power from their 4-cylinder turbocharged engines, and the Volkswagen Tiguan is no exception. For 2020, VW added built-in Wi-Fi, which now comes standard. Since the Tiguan is only two years old, the brand didn't make any substantial changes for the new model.
There are five different incarnations of this vehicle for shoppers to test-drive: 
S:

$36,650

SE:

$39,684

SE R-Line Black:

$44,201 

SEL:

$46,954

SEL Premium R-Line:

$56,340
11. Mazda CX-5
Mazda has done it again with the CX-5. The SUV looks great and drives beautifully, and the 2020 model has a boat-load of new safety upgrades. Some of the more expensive options have an updated infotainment system, though the technology is somewhat lacking in the rest.
Mazda has given drivers five CX-5 models to choose from: 
Sport:

$36,890

Touring:

$39,204

Grand Touring:

$44,117

Grand Touring Reserve:

$50,927

Signature:

$53,778
12. Hyundai Santa Fe
When it comes to getting value for money paid, drivers can't do any better than the Hyundai Santa Fe. This midsize SUV offers plenty of room for cargo while providing a responsive ride.  It might not be the best SUV when it comes to fuel economy, but it makes a great daily driver. 
Shoppers have three versions of the Santa Fe to choose from: 
SE 2.4-Liter:

$38,103

SEL 2.4-Liter:

$40,574

Limited 2.4-Liter:

$51,866
13. Kia Sorento
The only complaint most drivers have about the 2020 Kia Sorento is that it can be challenging for adults to get into the third row of seats. For families with kids who can't stand the idea of owning a minivan, this vehicle is an excellent option. It's a midsize SUV that seats seven and has a simple layout that provides drivers with plenty of bang for their buck.
There are currently five incarnations of the Kia Sorento:
L:

$39,148

LX:

$40,983

S:

$48,041

EX:

$51,287

SX:

$58,302
14. Honda Pilot
Finally, we have the Honda Pilot, with a decently powerful V6 engine and a roomy interior that's sure to keep even the pickiest driver comfortable. Other than the release of the Black Edition with all-wheel drive and blacked-out accents, the Pilot merely got a price increase for 2020. 
Still, there are five options available for drivers looking to bring home a new Honda Pilot:
LX:

$46,079

EX:

$50,144

Touring:

$61,704

Elite:

$69,467

Black Edition:

$71,5858
Top SUV Brands in Canada for 2020
For drivers searching for a new 2020 SUV in Canada, the market is ripe with options. Shoppers can find the ideal vehicle that'll get them to and from work and onto the trails.
Before you shop, make sure to review your options and find auto loan financing that works for you. Even shoppers with imperfect credit can benefit from shopping around and finding comparisons on rates and terms.