Peer-to-Peer Lending Has Finally Arrived in Canada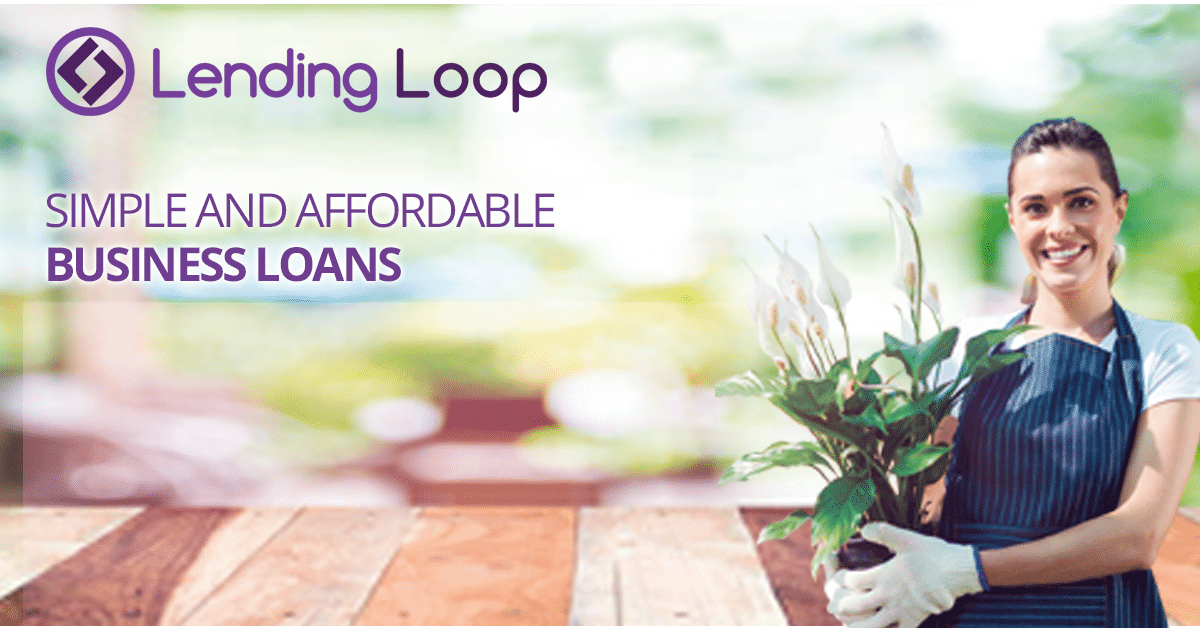 Reducing Small Business Loan Rates While Democratizing a New Asset Class
After providing small businesses with impossibly low lending rates while bringing high returns to everyday investors in places like China, the United States and the UK, peer-to-peer lending has finally made its way to Canada.
The country's first ever peer-to-peer small business lender, Lending Loop, invites private, everyday investors to directly fund small business needs across the country. Historically, banks have used funds from customers' savings accounts to provide loans to small businesses. Instead, Lending Loop cuts out the middleman, provides returns directly to investors and offers some of the lowest small businesses loan rates in the country, starting at only 5.9%.
"If you think about how a traditional lender works, between the person borrowing the money and the person lending the money there's about six or seven layers.  Each one of those layers adds an additional cost to the price of the money," explained Cato Pastoll, the CEO and co-founder of Lending Loop. "We can offer a much lower rate because we go direct, we're connecting from A to B without any intermediaries."
Founded in Toronto in 2014, Lending Loop has already funded nearly $4 million in small business loans across Canada, with the support of 7500 individual investors. While traditional banks typically require 60 to 90 days to process loans, small businesses can complete an online application with Lending Loop in less than five minutes. They can also choose their own repayment schedule, ranging from three months to five years.
After submitting an application, a sophisticated algorithm determines the small business's risk profile, based on their industry, assets, loan term length, financial statements and other information. Businesses are then assigned a classification, ranging from A+ to E. Each asset class has its own loan rate, starting at 5.9% for A+ investments with a maximum rate of 24.01% for class E.
Once the loan is listed on the website Pastoll says it takes an average of about one week to get fully funded using the platform. "Sometimes it's as quick as two hours, but it's also taken up to 30 days when the loan is particularly large or long in terms of length," he said. Pastoll adds that the company is yet to post a small business loan that has failed to receive the full funding amount that it requested.
The introduction of Canada's first peer-to-peer lending service isn't only a major step forward for the country's small businesses, but also introduces a brand new asset class to investors of all shapes and sizes.
"This is one of the only fixed income asset classes that is available to every investor," said Pastoll. "We're democratizing access to this asset class, which is a very attractive because it's easy to diversify and it's uncorrelated to market returns."
Investors who choose put their money in this new asset class can also choose the small businesses they want to fund based on their risk appetite and the repayment timeline.
"If a borrower is borrowing over two or three years, that investor invests on that exact schedule, and they get paid every month," explained Pastoll, adding that they can withdraw or reinvest those funds at any time. "They're getting a blended monthly repayment of both principal and interest."
Small businesses are encouraged to pay their loans off early whenever possible at no additional cost, with Lending Loop undertaking all collections in the event of default.
Growing up with parents who ran their own small businesses, both Pastoll and his co-founder, Brandon Vlaar, have always been passionate about supporting the small business community. The founders, who met while studying at the Ivey School of Business at the University of Western Ontario, believe Canada's first peer-to-peer lending service will go a long way in providing access to affordable capital for small business owners like their parents.
"What's really cool is that people now actually get to invest directly in the success of small businesses," said Pastoll. "You can now help small businesses in your community and across the country get financing they need to expand, open a new location or buy new equipment."
The company also hopes to further the relationship between Canadians and their local small businesses by giving individual investors a stake in their success.
According to a study by Innovation, Science and Economic Development Canada, 98% of all businesses in Canada have less than 100 employees, yet they employ 70% of the country's labour force and contribute 30% of its overall gross domestic product. With over 80% of startups requiring personal financing to launch, however, the approval of Canada's first peer-to-peer lending company is poised to be a game changer; not just for investors, small businesses or the financial tech community, but for the country as a whole.
---
Lending Loop offers Canadian small businesses a smarter way to borrow. 
Click here to apply for a Lending Loop business loan today or to learn more about investing