How Merchant Advance Capital is Doubling Down On Its Commitment to Canadian Businesses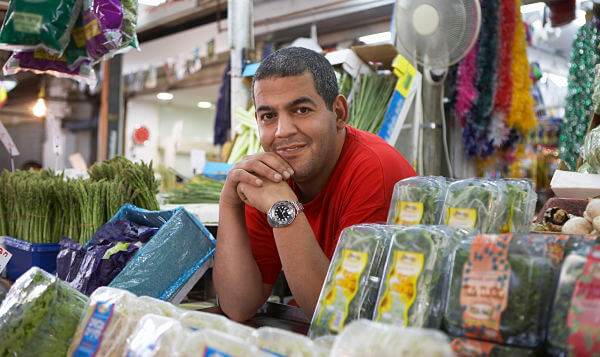 As businesses grow from startups to success stories they often look to new markets where they can expand their operations. After eight years building a reputation as a reliable and friendly business lender in Canada, however, Merchant Advance Capital is instead growing the suite of products and services it offers its existing client base in the Great White North.
Founded in Vancouver in 2010, the online lender—which boasts a second office in Toronto—is continually growing its suite of traditional and unique lending products for the Canadian market.
"We decided we really want to double down on the people that we've successfully grown by serving, which is Canadians," said Alex Chisholm, the vice president of marketing for Merchant Advance Capital. "We want to offer them more products, we want to have more ways to get to them, to offer more solutions and to find really out-of-the-box opportunities."
Chisholm explains that while the company was built on their small business loans, it now offers a wide variety of traditional and unique lending products to businesses of all shapes and sizes.
"In the last couple of years we've added quite a few new products to our suite, and we now have the widest variety of financial products as a business lender in Canada," she said. "The latest of which is equipment leasing, which nobody else in our industry is really doing right now."
The product is widely popular amongst trucking businesses, small manufactures, restaurants and other capital-intensive small business types. Merchant also provides lines of credit to premium applicants, which can range from a few thousand dollars to a few hundred thousand.
"The last product we offer is the Good Cents Loan—and it's a little atypical—these are smaller capital injections to Canadian small businesses that are doing good in their community," said Chisholm. "The interest rate is very low; the purpose is to enable them to do something valuable in their community by having access to that capital."
For example, small businesses can use the loan to switch to more environmentally friendly equipment, to provide free financial literacy classes for employees or pursue social impact certification.   
"We had one client in the cleaning industry trade in his big diesel truck for a little hybrid Toyota Prius, and we helped with the down payment," said Chisholm. "Now he can market himself as a greener solution, and that's been really valuable for many of the businesses that have taken advantage of this program."
Whether businesses are looking for a few thousand dollars to reduce their carbon footprint or a few hundred thousand dollars to expand their business operations, Merchant offers a quick and seamless online application process.
"You can fill out as much as you want; you can just put in your name and contact information and someone will call you and do the rest over the phone, or you can upload all the statements we need," said Chisholm. "We need to see a bank statement from the last month as well as possibly some merchant statements, depending on the product."
With that information Merchant produces a quote that includes a variety of options, with varying loan amounts and terms. Customers can go back and forth, whether online or over the phone, making adjustments until an agreement is finalized.
Chisholm explains that loans of under $25,000, for example, only require a few standard checks and balances, like government issued identification, while loans of over $100,000 will require further documentation.
Many deals are completed within 24-hours, though some of the more complex deals can take a little longer.
Since opening its digital doors eight years ago, Merchant Advance Capital has provided lending solutions to approximately 2,000 Canadian businesses, though the number of individual loans is far greater. That is because the company sees approximately 78% of their clients renew at least once. "Our first client that we ever funded eight years ago, I think he's on his 16th renewal, he's still on our books," said Chisholm.
While there are many traditional and digital business lenders out there Chisholm says Merchant's growing roster of regular customers is owed to the company's emphasis on providing superior customer service to Canadian business owners.
"People always tell us that level of customer service is why they switched to us or stayed with us, because we're friendly, we're cooperative and we're transparent," she said. "We really care about the clients and their businesses, and we really do everything we can to make sure they're protected and well served."
---
Merchant Advance Capital offers small business financing in Canada