Magical Credit's New Product Helps High Risk Borrowers Build Back Their Credit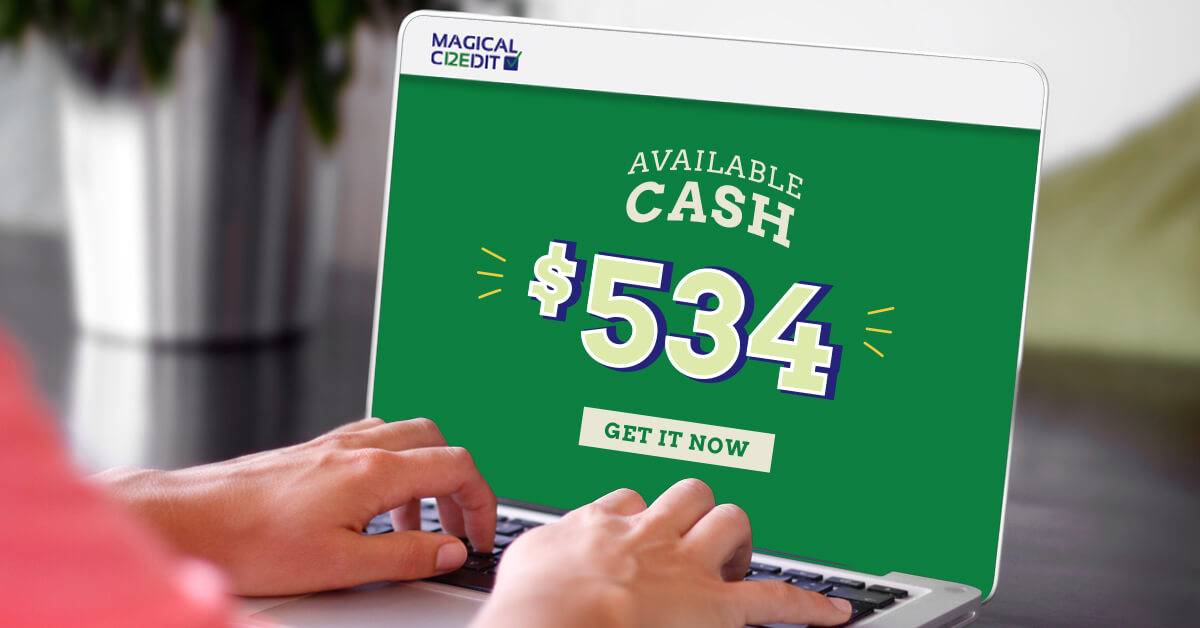 Those drowning in debt often just need someone to throw them a buoy. With fewer traditional financial institutions willing to take a risk on them, however, and with payday lenders preying on vulnerable borrowers, Canadians in a deep cycle of debt have traditionally had few lifelines to choose from, until recently.
Magical Credit, the short term lender known for helping its customers get out of the payday loan cycle through manageable low monthly payments, has added a new product to its offering for those farthest in the deep-end.
Since launching more than three years ago the online lender has provided thousands of loans equaling millions of dollars to Canadians from coast to coast. While those loans start at $2000 on a one or two year payment term Magical Credit understands that those who have no or negative credit histories still struggle to secure a loan of that size.
"Often other financial institutions decline them right away, so we decided to create a program that starts at $500, so they can have an opportunity to build their credit with us," said Kevin Silver, the general manager of Magical Credit. "We will report it to the credit bureau, and it will ultimately help their credit."
Silver explains that while the full amount they seek may not be available to high-risk borrowers they now have the option to start building credit towards securing a bigger loan in the future. Magical Credit's new loan products of $500, $600, $700, $800, $900, $1000 and $1250 are all available on a six-month term, enabling borrowers to improve their credit scores in a relatively short period of time.
"It follows a payment schedule of either monthly, biweekly or semi-monthly payments, it's only for six months, it will never be longer, but it can always be shorter," said silver. "They can pay it off after three months and then qualify for a larger loan."
The goal, according to Silver, is to approve as many people as possible, especially those that have been turned down by traditional lenders in the past.
"We have experienced, highly professional, competent underwriters, we analyze credit bureaus, we look at activity and we look for opportunities to approve people, not to decline people," said Silver. "If someone has a low credit score that no other company will look at, we look beyond the score, we look at the individual."
Now borrowers who have been turned down elsewhere are able to start with a smaller loan amount through Magical Credit, and Silver says the company is able to approve more applicants than ever.
"We never ever push people to take more money than they need, we go the other way, and make sure they're taking enough to overcome their financial struggles," he said. "We offer free advice and encourage them to call us if they have questions."
Silver adds that the reception since rolling out the new loan product a few months ago has been very positive, helping further establish the online lender as a friendlier alternative to traditional institutions, even though they operate primarily through phone and internet. That is because unlike other lenders with more of a physical presence, Magical Credit looks at more than just numbers when considering an application.
"We will not issue funds until we have a full conversation with the client," said Silver. "At this point the client has already submitted their bank statements, we've analyzed everything and we have decided to approve them, but we still need to speak to them."
Silver explains that the conversation is intended to educate clients on the loan, ensuring it's feasible and aligned with their financial needs. If, for example, a client is stuck in a payday loan cycle Magical Credit will advise them on how to use their new loan to its fullest in order to break the cycle, and provide advice on how to avoid falling back in.
Silver explains that the conversation is necessary to help establish trust in both directions, reassuring Magical Credit that the borrower is using the loan responsibly while reassuring the borrower that Magical Credit isn't looking to put them in another endless lending cycle.
"It gives them an opportunity to prove themselves to us, and it gives us an opportunity to prove ourselves to them," he said, adding that the new lower amount product can help build that trust earlier than ever. "It's a product that's affordable, the risk is lower, but the opportunity is just as great."
Silver adds that Magical Credit hopes this new loan type will further help Canadians break free from the payday loan cycle, just as their original offering has successfully done in the years since its launch.
---
Magical Credit offers installment loans with fast and easy approval, and cash in your account in just a couple days.