GoDay Offers Speedy Online Payday Loans For Canadians In a Hurry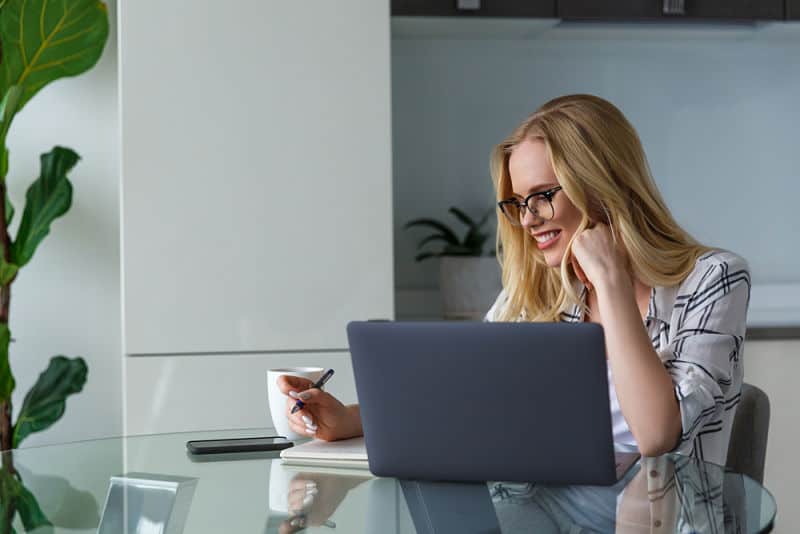 When speed is of the essence, GoDay has your back.
The Toronto-based payday lender, which has been offering Canadians speedy loans since 2012, has built a reputation for providing safe and reliable loans in a hurry.
"Speed is the core of our business," explains GoDay founder Jordan Hyde. "As time has gone on we've gotten better and better at that, utilizing some of the industry's best tools to provide faster service."
According to Hyde the company provides speedy loans ranging from $100 to $1,500 via direct deposit and email money transfers using a sophisticated and secure automated system. "Someone can be sitting on the bus, and in five minutes they can submit an application," he says. "Within seconds they can be pre-approved with their account set up, and quickly after they can receive funds."
Hyde adds that unlike with other loan providers, GoDay customers don't need to spend time chasing after bank documents and filling out lengthy online forms.
"With our service there's no paper and no faxing, no email that they're required to send us, they don't need to send us a bank statement, we're not looking for a photo of their ID; that's not how our service works," he says. "The entire process is online, which alleviates a lot of that friction."
With loans available in seven provinces—including British Columbia, Alberta, Saskatchewan, Ontario, New Brunswick, Nova Scotia and Prince Edward Island—GoDay has become a go-to provider for Canadians who are faced with an unexpected expense before payday.
"Maybe their car broke down, or they're faced with some unexpected expense they haven't budgeted for, and they need to bridge that gap," says Hyde. "We're that cash flow solution."
Though the company has offices in downtown Toronto, as well as Dartmouth Nova Scotia, it doesn't have any storefronts, and operates entirely online. According to Hyde it's a significant benefit to those who live in more rural or remote areas, and don't have access to in-person providers. It also helps those in big cities avoid commuting and long lines, as well as parking and other delays and expenses associated with applying for a loan in person.
Those located in one of the seven provinces the company is licensed to operate in can begin the application process by visiting goday.com and clicking the "apply now" button.
"First we're going to display a sample borrowing arrangement to make sure you're comfortable with the fees you might see on a loan agreement, if approved, and all the terms and conditions that would be associated with the loan," says Hyde. "Once you agree to that we're going to set up your account."
Setting up an account is simple, and only requires users to provide contact information, their address, their primary source of income, how they receive that income, and their banking information.
"After that step we might ask for a little more information or ask you to fill in a few gaps if there are any, and the system does that automatically online," he says. "If your information is full and complete than our system will set up your account, and it will display a message if you've been pre-approved within a few seconds."
Those who are pre-approved will then be provided with all the information they need to know about their loan, such as how much they have been approved for and a funding schedule.
"From there our account team will go in and just verify and make sure everything is correct, and if everything is done properly it will go ahead and send the funds," says Hyde.
GoDay is open seven days a week and every day of the year other than Christmas and New Years. Hyde adds that customers typically receive funds within a number of hours, and almost always the same day, unless they submit their application late at night.
"Our system is quite fast, we fund multiple times a day, so as soon as the bank can process that email money transfer or direct deposit, it's right into their account," he says. "An application that's received after our office is closed late in the evening will be processed in the first few hours of operation the next morning."
GoDay's loan terms range between three and 63 days, with rates typically ranging between 15% and 17%, depending on provincial regulations.
Over the last eight years GoDay has established a strong reputation among Canadian consumers. The company currently has a 4.5 out of 5 star rating on Trustpilot, with nearly 1000 independent reviews, and an A+ rating from the Better Business Bureau. "We're a Canadian-based lender with a strong track record of providing great service," says Hyde.
In the future Hyde says GoDay will continue expanding into new provinces and territories, and may even consider offering additional products and services. For the meantime, however, the company is squarely focussed on providing a quick, safe and reliable solution for Canadians in need of a payday loan in a hurry.
---
VISIT GODAY PROFILE ON SMARTER LOANS
APPLY FOR A QUICK ONLINE LOAN FROM GODAY
---