How Fetch Auto Brings Dealership-Level Services to Private Online Auto Sales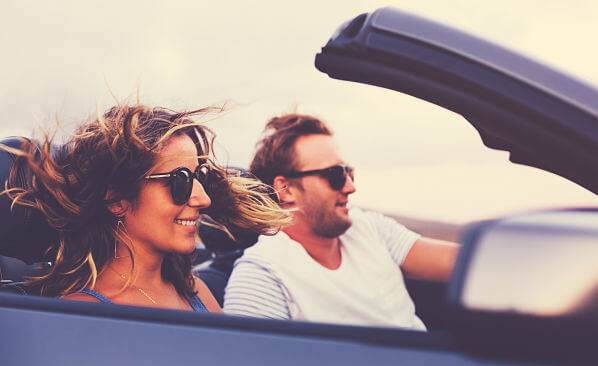 Prior to the launch of Fetch Auto in the autumn of 2017, Canadians that wanted to buy or sell their car privately had few options, none of which provided much in the way of security.
Private car sales often had to take place through unverified ads on online public forums; there was no financial assistance of any kind, nor any inspection of the vehicle by a licensed professional, and certainly no way to guarantee the safety and security of either buyer or seller.
"Those sites don't really offer any sort of transaction management tools, and we wanted to create a platform where people weren't giving out their personal information, weren't meeting people at their house, and could handle everything on a secure online platform," said Drew Gamble, the CEO and Co-Founder of Fetch Auto. "Even the money transfer is handled through our business so people aren't showing up with thousands in cash or bank drafts to a meeting with a stranger."
Fetch Auto allows sellers to list vehicles but can also help complete transactions started on other platforms, utilizing Fetch Auto's suite of financing and inspection services to guarantee the sale. The Vancouver-based company offers Canadians Carproof reports and inspections, transaction management, a secure payment platform and private sale auto loans.
"Eighty six per cent of Canadians get financing at the dealership level, so there is a huge appetite for financing in the private sale market," said Gamble, adding that such a service never existing in Canada previously. "We're the only ones who offer that end-to-end transaction management platform, including financing and payment services."
Upon entering the site buyers are able to fill out a simple application to initiate a soft credit inquiry using only basic information like their name, birthday and address, as well as some information about the car they want to purchase. This initial credit inquiry doesn't affect their credit score but it does help Fetch Auto provide a number of lending options based on their credit history and the purchase they want to make.
"The next step is where the customer receives pre-approvals from our partner lenders so they can select the lender or pre-approval they like best based on interest rate and payment amount," explains Gamble, adding that loan terms are often customizable as well. For example, customers can add more money to their down payment, play with the term length (which ranges from 24 to 96 months) and compare offers from multiple lenders.
Once they're satisfied with the loan agreement the buyer is asked to provide a copy of their ID, paystub and a void check in order to secure the loan. Once the loan agreement is finalized the buyer is able to sign a bill of sale with the seller.
"From that point Fetch Auto really takes care of everything for the buyer," said Gamble. "We'll send out a licensed mechanical inspector, pull a Carproof report on the vehicle, and once all of that is done we pay the seller directly and allow you to go pick up your vehicle."
The only time a buyer has to do anything in person, aside from perhaps a test drive, is when they pick up the vehicle at a provincial automotive registration office. Sellers, meanwhile, can expect to receive full payment for the vehicle within 24 hours of transferring registration.  
"We just bring transparency to the transaction," said Gamble, adding that Fetch Auto has secured permission from all provincial oversight bodies to operate. "The reason we built the platform was to show people all of the available options and make sure they're totally aware of everything to do with the transaction they're getting into, both on the financing side and on the vehicle side."
Though the company is only a few months old Gamble says they're already looking for ways to expand their lending network, offer warranties and eventually provide all the services one would expect from a dealership right to the customer's laptop, phone or other device.
"There has been a lot of enthusiasm, we're pretty surprised by the reception we've received, but the most rewarding part for us is seeing the reviews after the fact," he said. "With the transparency and the customer experience that we offer, we're providing a great way to buy cars in Canada. Consumers are recognizing that, and it's been very rewarding for us."
---
Fetch Auto offers car and auto financing for private car sales in Ontario, BC and Alberta