Execs from Loblaws and IKEA to startups discuss how to grow, scale and expand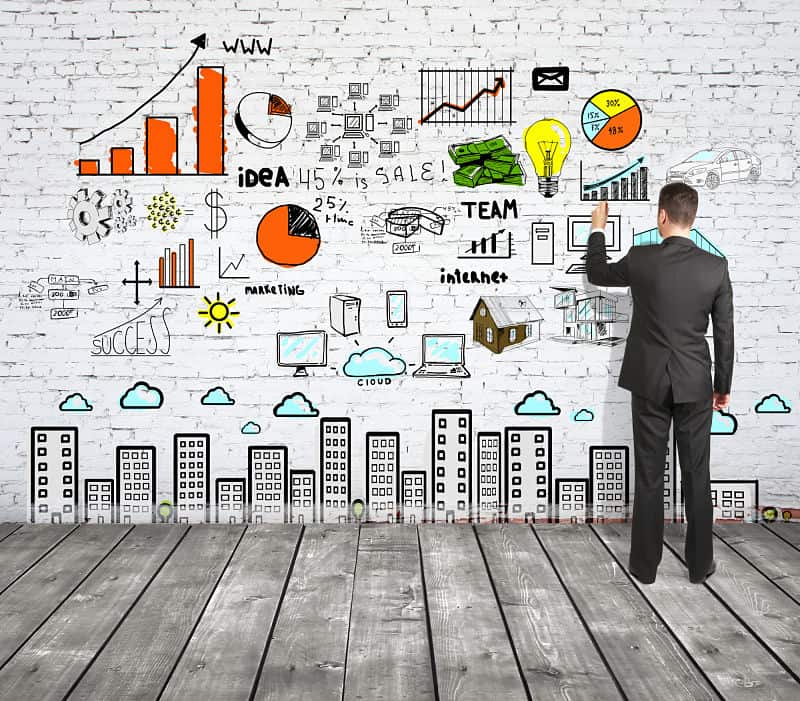 When business professionals come to an event like the recent Dx3 conference in Toronto, they usually have two basic questions in the back of their minds: How do small businesses grow to become an established entity, and if you're an established entity, how do you continue to thrive?
DX3, which focuses primarily on technology and marketing strategies for retailers, is a good place to find the answers, in part because it attracts a wide cross-sections of both startups and some of the best-known brands in the country.
This included grocery giant Loblaws and furniture retailer IKEA, as well as mid-sized firms such a Paramount Fine Foods and startups like Stellar Beauty.
While their growth trajectories may look very different at a high level, listening to executives at DX3 helped show some of the common best practices that businesses at every stage should apply. This includes:
Prove Your Value Before The Personalization Pursuit
Lots of companies are trying to figure out how they can tailor e-mail messages or customize the kind of advertising they serve to specific segments of their target market. While that makes sense in general, it should be part of a phased approach, according to Amina Mattern.
As head of strategy at Loblaws, Mattern suggested that businesses let customers get to know them a little first because trying to prove they know a lot about them.
"Personalization is important from a retention standpoint but not acquisition," she said. In other words, following up on that first sale with a customized offer can work, but companies shouldn't ignore the power of broad brand awareness at the outset.
"There's a key role that mass media plays — and will always play. When you're focused on acquiring customers, it's a numbers game versus one-to-one game."
Don't Put Off Digital Transformation . . .
Last year, the Middle-Eastern restaurant chain Paramount Fine Foods announced plans to open 16 locations, bringing its total number of restaurants to more than 80 worldwide. That kind of growth took more than a great menu and friendly staff, its founder and CEO Mohamad Fakih said.
"As more of our orders come through online, we realized we needed to market differently," he said, adding that the company's dedicated social media team are now among its most important players. "At one point, if your product was amazing, people would come, whether or not your company was strong on social media. Today that's not the case. The more successful business are the ones that are stronger in social media than those with the best food."
Digital transformation isn't limited to marketing but also selling. Monika Deol, founder of Stellar Beauty, had been offering her makeup products in Sephora locations for the past three years, but has since decided to focus exclusively on e-commerce, which accounts for approximately 90% of sales today.
"The cost of being in those stores is huge. The ROI of being in those stores is . . . nothing," she said. "I assumed that when it comes to makeup, you want to touch it, see it on your skin, feels it, wear it. That is not how our shopper — women 18 to 35 — think. They have no problem returning items, and the cost of returns is less than being in bricks and mortar."
. . . But Keep Improving The In-Person Experience
Not every company will operate completely online, of course. Loblaws is just one example of a business category where shoppers continue to visit stores, and Mattern said it was easy to overlook what customers want.
While Loblaws has joined many of its peers by introducing self-checkout kiosks, for instance, some customers have been vocal that the speed and ease they offer isn't enough.
"They like the in-store experience, they like meeting people and speaking to the checkout individual," she said. "This is a strategy that has to constantly be tweaked."
Kevin Gamble, head of digital at IKEA Canada, agreed. While many businesses have talked about having an "omnichannel" approach to growing and expanding their business, physical experiences can't be neglected.
"The strategy should be to provide a consistent customer touchpoint across the website, app and what happens in-store," he said.
Your Data Can Benefit Companies Other Than Yours . . .
After Loblaws decided to merge its PC Plus program with Shopper's Drug Mart Optimum program to become PC Optimum, Mattern said the firm knew it was sitting on a treasure trove of customer data. What wasn't immediately apparent was that it could not only help Loblaw's better serve consumers, but partners who were trying to reach them as well.
"We realized this data can be leveraged for external CPG vendors, so that they can share marketing programs that are relevant to you," she said, noting that this becomes a huge value-add that can help Loblaws stand out within the grocery and retail sector. "The PC Optimum database fuels the entire business now. We use data in every aspect of what we do."
. . . But With Great Data Comes Great Responsibility
Of course, in an age when everyone is constantly followed around the Internet by online ads that have been used for retargeting campaigns, consumers can be understandably wary and suspicious about how their personal information Is being used.
That's one of the reasons IKEA is working on projects that will allow customers to directly control the data the company manages. This could include what kind of data IKEA collects, what details its team can see and more.
"Retention is based more on trust in a brand, a company and a store," Gamble said. "This strategy is relevant to the current landscape in which we're operating."
Meet Customers Wherever They Arrive, And Be Prepared To Help
Although keeping up with existing channels like a physical location and social media may seem hard enough, the CEOs and other executives said they are constantly looking at what's coming next. For Gamble, voice search through smart speakers and apps is an obvious example.
"We have to turn around and meet your customers in this new way. The penetration for Alexa and Google Home and Siri are on the rise," he said. "Consumers that are born into that world are jumping on that new technology, and we have to do the same."
This isn't just a matter of showing up, however, but proving on an ongoing basis you're a business owner focused on service.
"I may not always say, 'Hey, it's me, Monika,' but I'm often the one on the other end of the e-mail or the social media account, answering questions," Deol said. "I've heard people say, 'These are things founders don't do.' Well, you better do them if you want to build a successful business."