Econolease has solutions to fit every food service business in Canada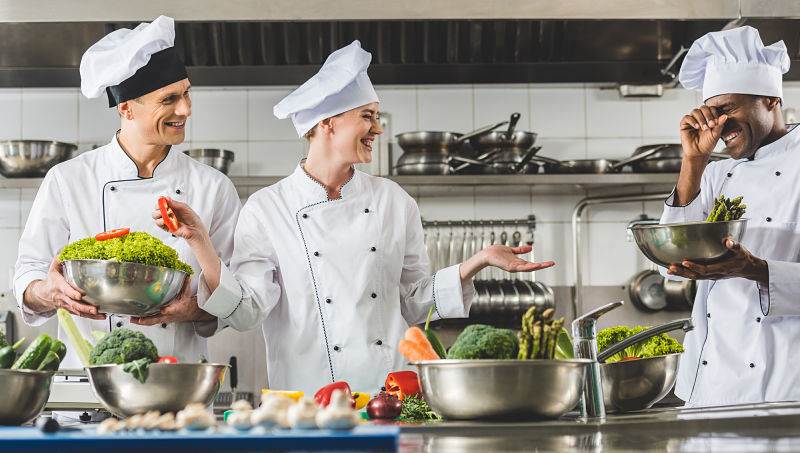 Econolease is uniquely positioned to help its customers get the financial products their business needs; even if they don't know what that is themselves.  
After 14 years supporting restaurants and food service providers in Canada, and with a wide range of products to choose from, Econolease's sales staff is able to determine what lease, loan or rental product best fits each customer's unique situation.
"We don't try to fit a square peg into a round hole," explained Michael Yablon, the president of Econolease Financial Services. "For us it's about speaking to customers to figure out their needs and identifying a product that suits that need. "
For example, customers looking to purchase a piece of equipment might come to Econolease seeking a loan and ultimately find that a lease option saves them more over the long run. On the other hand, those seeking a leasing agreement might find some additional flexibility with a rental or a loan structure.   
"There are some customers that want to buy out early, there are some customers that want to have shorter terms than what's typically available," said Yablon. "Our job isn't to convince them to go in one direction or another; our job is to get whatever they need for their business."
On the Econolease Youtube channel, there are plenty of customer success stories, including this spotlight on Wilson's Haus of Lechon:
With offices in four provinces and services available from coast to coast, Econolease processed more than 4,800 contracts to Canadian foodservice industry operators in 2018 alone. While the company offers financing up to $1 million, Yablon says most contracts fall between $20,000 and $250,000.
"Half of our leases are offered to businesses that are starting up but don't have commercial credit; we're saying 'yes' to customers that many times aren't bank-worthy." he said. "The other half of our business targets bank-worthy customers at bankable rates that are renovating or expanding."
The rental side of the business similarly services customers of all shapes and sizes, providing rentals for a minimum of 52 weeks. After one year, customers have the option to either continue renting, buying the equipment or terminating the agreement and returning the equipment to Econolease.
"With the rental product they can also buy it out at any point in time, and 60% of every payment they've paid to us is discounted off of the purchase price," said Yablon. "At any point they can pay the difference and own the equipment outright."
Econolease also offers a working capital loan product that is available for terms ranging from 13 week to two years. "It's really geared towards borrowers that need to increase their cash flow in order to take advantage of a unique or time sensitive opportunity," said Yablon.
Customers can get the application process started by calling a sales representative or going online to Econolease.com and entering in some basic information, such as their name, company name, address and business number.
"At that point in time their information is run through Equifax, credit is pulled and scored with our algorithm, and in most cases, an approval is issued," said Yablon. He adds that lending criteria differs by product, but roughly 97% of all applicants are approved for at least one product option.
Those that are approved receive a digital contract immediately for any financing agreement under $25,000, while those over $25,000 can expect some additional due-diligence.
"If it's an asset-based lending agreement, like a lease or a rental, we issue the purchase order to the supplier who then takes care of fulfillment to the customer," adds Yablon. "If it's a loan product, once the contract comes back we advance the funds directly to the customer's bank account. "
Though the company has been "flying under the radar," as Yablon puts it, since its founding in 2005, it has seen tremendous triple-digit growth over the past five years. Yablon adds that the company's success is due to its emphasis on customer service and deep roots in the Canadian food services industry.
"Whether you want to rent a soft serve machine for the summer, you're expanding your patio and need a long-term lease, or want to deploy $10,000 worth of direct mailers and are short on cash, we take care of it all," said Yablon. "We're a one-stop shop for all our customers' financial needs.  That's what we do.  That's what makes us special."