How the Canadian Lenders Association is Elevating the Industry From 'Alternative' to 'Innovative'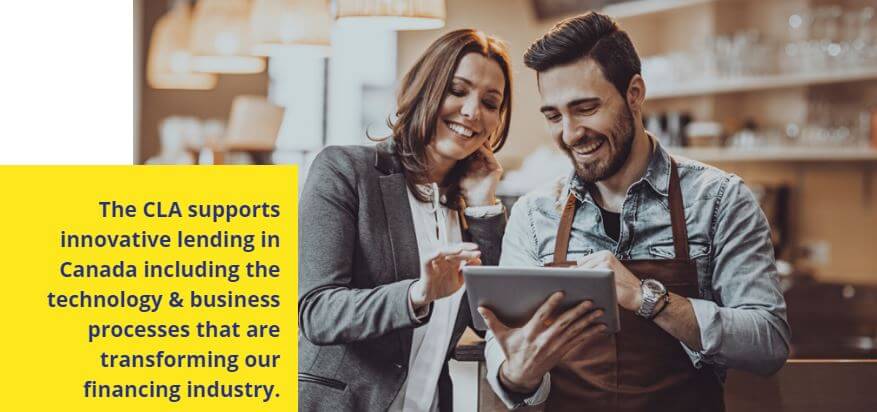 Little over a year ago, there was no leading voice in the "alternative" lending space in Canada; no industry association to advocate on its behalf or network to help establish and spread best practices.
Fortunately, those resources are now available to the industry through the Canadian Lenders Association (CLA), an industry association dedicated to Canadian lenders and affiliates of all shapes and sizes; just don't call their members "alternative."
"What we have tried to emphasize is that it's not about 'alternative,' it's about innovative,' and innovation can start in alternative sectors, but will be inevitably adopted by incumbent lenders as well," said Gary Schwartz, president of the CLA. "We're talking about use of innovative underwriting practices, advanced risk-assessment algorithms, innovative engagement solutions, and the list goes on. Our members use innovation to drive efficiency in the market."
Since its launch in 2017 the CLA has welcomed 48 innovative members, ranging from B2B and B2C lenders, peer-to-peer lenders, marketplace lenders, blockchain lenders, and a range of industry affiliates. Current members include some of the most notable names in lending in Canada, such as Kabbage, OnDeck, Company Capital, Borrowell, Mogo, and goeasy, as well as major consulting firms like Deloitte and law firms like Blakes and McMillan LLP.
"The sizes also vary, we have very small startup lenders to much more mature national lenders," said Schwartz. "The size of their capital under management also varies dramatically, the only common thread in the CLA is that everyone is working to move Canada ahead as a leading lender globally."
Schwartz explains that other countries like the U.K., U.S. and Australia are well ahead of Canada in the advancement of their innovative lending industry, though he doesn't necessarily see that as a problem.
"We have the opportunity to cherry-pick solutions and tools from those jurisdictions," he explained. "The name of the game isn't about the reinvention of the wheel; it's about understanding how to accelerate intelligently."
Now, Schwartz says, innovative Canadian lenders are in prime position to become a significant and long-lasting member of the country's financial ecosystem. He explains that since the economic crash of 2008 Canadian banks have been less inclined to lend to non-prime borrowers, leaving a glaring gap in the financing ecosystem.
A new community of lenders have emerged. Lenders that leverage technology and customer-centric strategies to better services Canadian borrowers.
"The CLA supports lenders that are seeking to bring access-to-capital to markets not served by traditional, incumbent lenders through legacy underwriting practices; Practices that preclude these lenders from being able to service this market," he said. "Through the use of innovative underwriting practices, intelligent risk-assessment tools and properly risk-adjusted credit granting, our members are better able to serve higher-risk borrowers who do not meet the criteria of traditional lenders."
Schwartz adds that in a sign of confidence some of those more traditional major financial institutions will be joining the CLA as members in the first quarter of 2018.
Those interested in membership only have to fill out a form under the "membership" tab on the CLA's website with some basic information. Membership is open to organizations of various shapes and sizes that deal directly or indirectly in the Canadian innovative lending space, and that "want to access insights or have representation as lenders and have a body to speak on their behalf," adds Schwartz.
While the CLA has represented the industry on a number of pressing issues— most recently appearing before the Senate to argue Bill S-237, which deals with the reduction of the criminal rate of interest — it primarily seeks to proactively take up causes relevant to the industry without prompting by the government. "As a member, whatever you need to get done, we are a platform for that," said Schwartz.
Beyond advocacy and education around best practices, members can also enjoy the CLA's members-only events, both live and digital, as well as literature and other materials relevant to the industry.
Now that Smarter Loans has joined as a CLA member Schwartz says that body of knowledge will continue to grow, both within the industry and within the marketplace. As a loan directory of the most trusted non-bank lenders in Canada, it's objectives perfectly align with those of the CLA, including bringing more trust, transparency and financial literacy to the innovative lending space in Canada.
"We embrace anybody who can advance our vision, advocate through insights and articles and literature, and translate that to the broader marketplace," said Schwartz. "That's a huge role for one of our member's to play, so we're really excited about working with Smarter Loans to that end."