Borrowell is Commited to Helping Canadians Improve Their Credit Health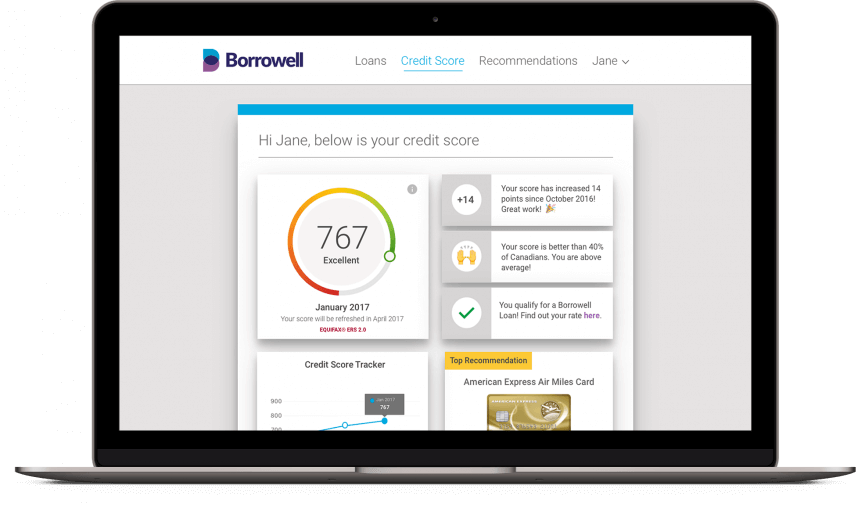 Canadians are easily proficient at a number of things, like being polite, playing hockey or ordering double-doubles from Tim's. However there's a few things that, statistically, Canadians could use some work on.
One of them is an alarming (and increasing) amount of debt they're placing on their credit cards, typically with 19 to 29 percent interest rates. Per BMO, nearly half (46 percent) of Canadians currently carry credit card debt. While half of them are paying off their purchases during the month, about 30 percent carry a monthly balance. Another 32 percent do not keep track of the balance on their card until they see the bill at the end of the month.
This is not good.
Another quarter (26 per cent) are "often in a cycle of paying off their credit card with all available funds and incurring additional debt to pay for other expenses."
This is really not good.
There's more: per Equifax, average non-mortgage consumer debt per person was $22,113 in the fourth quarter of 2016.
"There are just too many people paying too much interest and that's not good for them, it's not good for the economy or the financial services system," Borrowell CEO Andrew Graham told the Financial Post in 2016.
Borrowell is a fintech startup based in Toronto that uses technology to make financial services fast, fair and friendly. Along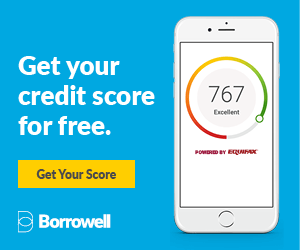 with offering Canadians access to their credit scores for free, Borrowell believes Canadians deserve more choice and more transparency when it comes to their personal finances. Moreover, they're committed to helping Canadians better understand how they're managing their credit health, and ultimately improving that health. It's all part of an "Uberization" of legacy systems like banking, referring to how the popular car-sharing app flipped the taxi industry on its head. In the financial world, Borrowell is helping Canadians to access financing easier and make more proactive choices about their money.
Fellow fintech firm Equitable Bank, investment firm Hedgewood and Power Financial Corp. together invested $6.4 million in operating and loan capital for Borrowell in early 2016. Since the fully-online company first started offering its free credit score review in June 2016, through a partnership with Equifax, over 200,000 Canadians and counting have signed up.
First, as marketing lead Rob Palumbo said, one's credit score is simply a beneficial thing for people to understand. Once a person understands their credit score, they are then presented with tailored recommendations from Borrowell to help them save money and improve their credit score.
The goal is to help them save money and improve credit. "Too many Canadians are in the dark about their credit score," said Graham, the CEO who spent time working at PC Financial, George Weston Ltd and Nortel Networks before founding the company. "Credit score knowledge shouldn't be rare because with debt, as with many things, knowledge is power. We want to help Canadians make the best decisions about their credit".


"A lot of Canadians consistently carry a balance on their credit cards. One, that's expensive because of the high interest rates," said Palumbo. "And two, it affects their credit utilization (or the amount of credit being used) and can ultimately affect their credit score."
Borrowell will help a client identify credit card debt, provide financing to pay it off all at once and set a repayment term with a lower interest rate than credit cards. To get there, customers must have a good credit history and credit score (also known as a FICO or Beacon score). Out of a possible 900 points, they must have a minimum 660. On top of that, Borrowell constantly offers content on their website that provides tips and tricks to Canadians on how to improve their credit health.
For most of us, it starts with paying off a credit card when purchases are made, making sure payments are consistent and timely and maintaining a history of keeping debt levels low. Keeping credit utilization low generally comes along with this. But as Borrowell knows, sometimes this isn't possible for the average Canadian.
Unforeseen events come and go in life, and people need to use credit. To help rearrange a few things and put credit health back in line, Borrowell is there to help.
---
Borrowell offers personal loans and credit scores in Canada, making them fast, fair and friendly.
Click here to apply for a Borrowell personal loan today