Bigger is Better: How Peel Financial Uses Its Dominating Size to Fight For Its Customers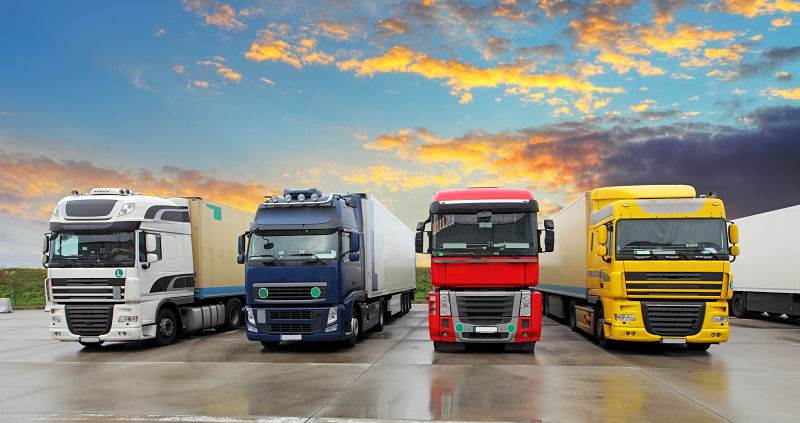 Being the country's oldest and largest equipment finance broker has its advantages.
Founded over 15-years ago, Brampton, Ontario-based Peel Financial has the largest group of credit analysts in the country, offering a wide range of equipment financing options primarily to the trucking and transportation industry.
"Based on the sheer volume that we do, the number of years in business and the relationships that we have with our lenders, that ultimately gives us the ability to offer preferred rates," said Rita Giachini, the company's vice president. "We have relationships with 20-plus lenders across Canada that partner with us in order to get our customers approved."
As a result Giachini says nobody in Canada can compete with Peel Financial's preferred rates, adding that the company is still able to approve about 99% of the applications that get submitted, typically within less than 24 hours. The company also offers over eight different types of financing structures.
"Anyone that's had a bankruptcy or consumer credit proposal in the past, has had difficulty trying to finance equipment, we've been instrumental in getting them an approval, albeit a structured approval, but we get them into a truck and get them working," said Giachini. "Our bottom line is that we don't work for a specific dealer or a specific lender, we work specifically for the customer, regardless of their credit profile."
That customer can take many different forms, ranging from small business owners to manufacturers and warehouse owners to medical professionals looking to finance equipment. The company's bread and butter, however, is the transportation industry, where Peel Financial is able to help offer solutions to drivers and fleet owners of all shapes and sizes.
"We have a wide spectrum of customers, from the guy who has been a driver for years and wants to become an owner/operator, to the owner/operator looking to upgrade their equipment to the fleet owner looking to finance 30 new trucks," she said.
The company's unique position as the country's oldest and largest heavy equipment financial broker allows them to take a more customer-centric approach, focusing on relationship building more than individual deals. In fact, Giachini says she's still in touch with some of the company's first customers from 15 years ago, and has enjoyed watching and supporting their growth over time.
"That's how we're different; anyone can write up a deal, but for us it's about the relationship, the trust, the transparency," she said. "All of that is integral to the longevity and sustainability of anyone doing what we're doing in this industry."
To get that process started, Peel Financial only requires a few pieces of basic information, including contact information, driving history, current vehicle and loan amount.
"It's probably seven or eight questions that get answered very quickly, and that determines if the individual gets pre-approved," said Giachini. "I can pre-approve someone immediately with a 30-second phone call, then we send them an email with the credit application."
Upon returning that application with a copy of their driver's license Peel Financial can provide approval to customers for a specified dollar amount within half an hour to an hour. The complete turnaround time from the time the approval is in place to signing documents and getting into the truck could be anywhere from 24 to 48 hours.
Peel Financial provides loans as small as $20,000 all the way up to multi-million dollar contracts, with structures ranging from straightforward loans to a residual payment to lease-to-own.
"It really comes down to what's important to that specific customer," said Giachini. "We actually tailor the lease based on their needs."
Over its 15 year history Peel Financial has provided Canadian companies and individuals in Ontario, British Columbia, Saskatchewan and Manitoba with more than a billion dollars in financing combined.
Through her experience in the industry Giachini's main piece of advice for those looking for equipment financing is to get pre-approved before they start shopping around in order to get a sense of how much they're actually able to spend.
"The pre-approval puts them in the driver's seat; they now know how much they can spend, and it strengthens their ability to negotiate with a dealer or a private seller," she said. "I truly encourage people to get pre-approved, and we can do that instantly, so all you have to do is give us a call."
---