Why Canadians are Embracing a European FinTech Pioneer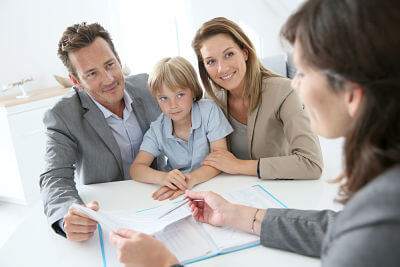 A pioneer in Europe's online lending space is rapidly expanding its presence in Canada, as their friendly approach finds a perfect match with customers in the Great White North. Though Ferratum was among the first to provide mobile lending services all the way back in 2005, and currently has a presence in 25 countries around the world, the consumer and business lender only began providing its services to Canadians in 2015.
Now that the company has perfected its products for the Canadian market Ferratum is ready to provide them to even more customers coast to coast. "Because of the strength of the financial systems in Canada it has become a priority, with our small Canadian team growing rapidly," said Ryan Petch, the Marketing Manager for Ferratum Canada. "We have been spending the time to build a great product and service, and based on the large volume of returning customers we think we have ironed out all the kinks."
Among the most popular product is a micro loan that ranges from $100 to $1,000, and is available to residents of Ontario, Alberta, and British Columbia. Unlike their payday loan competitors, however, Ferratum provides borrowers up to 62 days to pay back the loan, which can be repaid in small, manageable installments. "We find that our customers love this, as it is not typical with our competitors who offer payday loans that need to be paid back in full on their next pay date," said Petch. "We genuinely care about our clients and are willing to work with them to get them back on track financially, where others sometimes may not."
Ferratum is fully licensed by the Canadian Payday Loan Association and is a member of the Canadian Consumer Finance Association, adds Petch. "We operate with a high degree of credibility," he said. "In this way our customers feel safe and secure knowing they're in good hands and dealing with a Canadian company they can trust."
The 100% online application process takes just minutes and only requires some basic information from the user, such as their phone number, email address and banking information. The Ferratum website homepage even features a loan calculator that lets users adjust the loan amount and term to their needs while getting a transparent view of the costs before they apply. "Generally, our clients get through the application process in under 15 minutes, and get the funds direct deposited into their bank within 24 hours," said Petch. "For customers who apply during banking hours it is not uncommon to go through the entire process in under 20 minutes with funds in their account."
Petch explains that while fees for microloans vary between provinces they only range from about $15 to $18 per $100 borrowed. Ferratum is also focusing on expanding its small business and consumer lending loan products within the Canadian market in the near future.
While many Canadians have embraced their lending products, however, Petch says what's really resonating with customers is the organization's focus on customer service. "We have an incredible family of customers on our social media channels, including Facebook and Instagram, and we're personally writing our customers back, responding to their comments and engaging with them daily," he said. "Not just on what's happening at Ferratum, but on great ways they can become more financially educated."
The company even runs a weekly contest where those who use the hashtag #FerratumFridays are eligible to win a $100 giveaway. "We are taking a personal approach to everything we do," said Petch. "We are very excited for the future and impacting more and more Canadians in a meaningful way through new products and services."
---
Ferratum offers micro loans with fast and easy approval, and cash in your account in just a couple of days.