OnDeck's Success Story in Serving Small Businesses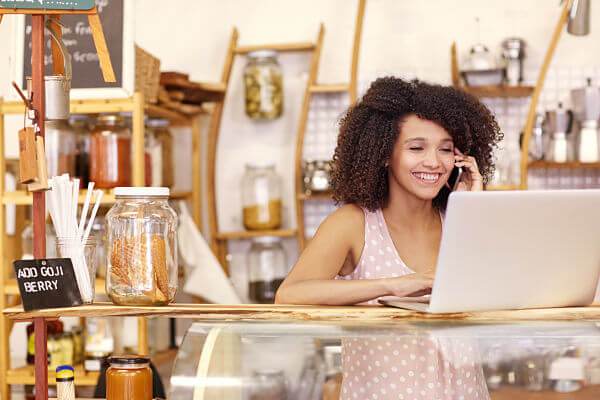 In a disruptive space with multiple scrappy 'Davids' trying to compete with legacy big bank 'Goliaths,' OnDeck Capital Inc. has repeatedly come out on top by relentlessly servicing other underdogs – small businesses, the backbone of our economy – with its innovative, "state of the art" OnDeck Score and by addressing the full range of small business financing needs.
One of the largest U.S providers, OnDeck moved north of the border in 2014, the same year it went public on the New York Stock Exchange. Today, it's the world's largest online lender to small businesses, with more than $8 billion loaned to over 80,000 customers in 700 different industries across Canada, the U.S. and Australia. OnDeck has also earned an A+ rating from Canada's Better Business Bureau.
One of the pioneers in Canada's fintech lending space, OnDeck fills the financing gap to small businesses such as local hairdressers, restaurants and mom and pop shops – often underserved by the major banks.
"Small businesses are the lifeblood of their economies and they depend on access from trusted sources to grow and thrive. OnDeck is the secure financing service that business owners everywhere can truly rely on. Banks have not been able to deliver this capital to them," according to OnDeck Canada's Amar Ahluwalia, vice president of partnerships and capital markets.
When asked about their success, Ahluwalia is quick to answer that it comes down to OnDeck's dedicated clients, a base with which the company has worked tirelessly to establish trust with a laser-sharp but humanized focus.
"Competitors come and go. We are the largest online lender to small businesses in the world, because we listen to our customers and constantly innovate new lending solutions on their behalf," according to Ahluwalia.
OnDeck's disruptive technology challenges the authority of big banks in the same way that Netflix has taken on Hollywood. They've also partnered with big corporate players such as JPM Chase, Lightspeed, Intuit Quick Books, and the Commonwealth Bank of Australia, and will soon be introducing the SMART Box™ to Canada as part of the Canadian Lenders Association (CLA) and the Innovative Lending Platform Association (ILPA).
Canada has a higher percentage of micro-enterprises (firms with 1 to 4 employees) than our southern neighbour. These micro-enterprises may have less credit information, with fewer years in business, which makes it harder for them to access financing from traditional banks. That is where alternative lenders like OnDeck step in to manage the shortfall.
The company's proprietary OnDeck Score is an algorithm-based aggregation system that assesses a business's cash flow performance in real-time. The technology takes into account more than 2,000 different data points, including qualitative factors (Yelp reviews, for example) to evaluate public perception and potential growth opportunities to offer a more "accurate and efficient" temperature check of the business.
OnDeck has secured loyalty with its clientele for not over-emphasizing credit scores. Small business owners are often faced with the difficult choice of hurting their personal credit score to fund their business – a make-or-break score with the majority of bricks-and-mortar banks when offering credit.
"OnDeck Score is a better predictor than FICO, which misunderstands businesses because it looks at personal credit health, not business health. Personal credit scores place a lot of value on debt levels and payment history. A typical small business owner is likely to have more debt and more erratic payment histories due to the cash flow variances it experiences. It also results in false positives and false negatives," Ahluwalia says.
Now on its sixth generation, OnDeck Score is the "most comprehensive and reliable model in the industry" after a decade of refinement, he adds.
According to Innovation, Science and Economic Development Canada, 84.3% of small and medium-sized start-ups rely on their own personal assets – savings, personal credit cards or remortgaging their home – to start their business. Any interruption in revenue can be lethal for these businesses trying to manage cash flow on a daily basis.
"We are dedicated to meeting that need and are constantly providing education in the marketplace to increase awareness in new online funding options, as well as helping businesses understand the overall cost of a loan versus the opportunities it will afford," Ahluwalia says.
One of OnDeck's success stories is Ottawa's Grounded Kitchen & Coffeehouse, which started out as a small restaurant serving two to three customers per day. Since then, it has grown into a household name in the capital city, serving more than 200 customers every day. Their secret sauce to success was an OnDeck loan to cover day-to-day expenses, such as payroll, taxes and supplier costs, so the restaurant could focus on serving customers.
Grounded is a prime example of how best to maximize lending to grow a business, according to Ahluwalia.
"Having access to additional capital allows business owners to be ready to respond to new opportunities when they arise," Ahluwalia adds. "And that's where OnDeck can equip small business owners with the funds they need to succeed. We are 100% focused on small businesses so they can spend their time growing their business instead of looking for financing: hiring great people, upgrading equipment, expanding, improving cash flow; whatever their business needs, they can now get the funding they need to do it in as fast as 24 hours from OnDeck."
---
OnDeck Capital offers loans and financing to small businesses in Canada.