How to Get a Personal Loan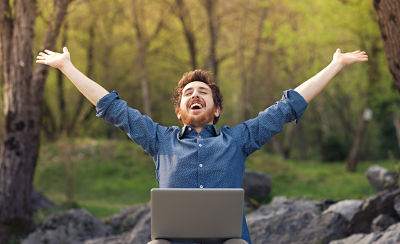 A personal loan is an excellent money management tool. When you need to consolidate debt, access funds for immediate expenses like car repairs, or need additional funds for a large purchase like new appliances, a personal loan is often the perfect fit. Lenders grant you credit, send you the money, and you do with it as you see fit.
Unlike credit cards, personal loans offer reasonable interest rates. The average card accrues interest annually at 19.99%, but some are as high as 29.99%. In comparison, a personal loan offers much lower interest rates and more repayment flexibility too. Some lenders offer loans with 120-month terms if you need it. You can repay your debt comfortably and fortify your credit score.
Review Your Credit Report
Before you apply for a personal loan, review your credit report with Transunion and Equifax. These credit reporting agencies collect data regarding your use of credit and their reports may differ. This is because the information in a credit report comes from third-parties that grant you credit. Whether they send information to the credit bureaus is up to them.
Many errors occur on credit reports and it's important that you correct them. Lenders often deny applicants credit, because of erroneous data on their files.
You can also view your credit score through a free or paid monitoring service. It is a numerical value calculated to summarize your credit standing. Generally, the higher your credit score the more likely you are to get a low interest rate. However, people with less than perfect credit can also access personal loans with reasonable rates.
Only Borrow What You Need
The rule of thumb is that you should only borrow what you need. Don't borrow extra money because you think it would be nice to have extra money. You pay interest on a loan, so it's wise to limit your debt.
If you have several small debts, consider paying them off before you apply for a personal loan. It not only improves your credit – it also lowers your debt to income ratio and improves your chances of approval.
Explore Your Options
Your credit standing, your employment and the amount you need determines your options. Typically, lenders offer loans for as little as $300 or as much as $50,000. If you have good credit, you'll have the most choices and access to the lowest rates.
Of course, banks, credit unions and finance companies offer personal loans, but many more options exist today too. Private investors and alternative lenders abound online and in brick and mortar establishments. Often times they're a good choice for those with less-than-perfect credit, or if you do not have an established credit history.
Lending is a highly-competitive business and online lenders can offer lower rates, because they have little overhead and they have access to more products than just one bank. Typically, their application and approval process is much shorter too. They normally rely on proof of reliable income to grant credit.
Avoid Scams
We mentioned that many lenders exist, but not all are legitimate. When you need a loan, rely on credible and trusted lenders. The lowest interest rate isn't valuable unless you can depend on the company and responsible policies.
Check for reviews by financial specialists, journalists, industry experts and users. People who know lending or use the company can tell you much about the worthiness of a lender and their business practices.
Always use credit wisely. Repaying your debts as agreed is the best way to strengthen your credit for lower interest rates and preferable terms and finding an appropriate personal loan has never been easier.