How Private Business Loans Work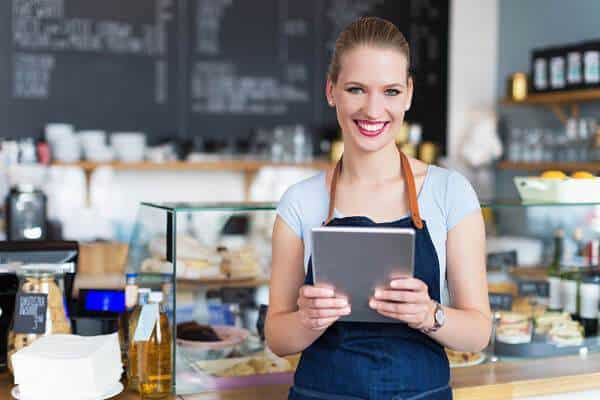 Private Business Loans 
Countless business owners run into difficulties when they try to apply for business loans. They may be denied a loan from a bank due to bad credit, have a start-up company, or not enough revenue to justify a bank loan. Private business loans fall into a category of funding that comes from lenders other than banks or traditional financial institutions.
The source of private business loans does not have to come from companies. Loans from friends and family for business purposes are also considered as private business loans.
This article presents a list of private lenders under these topics:
About Private Lenders
Some business owners prefer to work with private lenders simply because they believe that they have a more "hands on" approach to their endeavor than traditional lenders. Private lenders, especially friends and family members, tend have more interest in the business. Private funders can prove to be more flexible than a banking lender. In addition, they consider more than credit history for loan approval, such as:
The industry of the borrower's business
Personal credit rather than business credit
The age of the business
Private business loans are often awarded to business owners based upon their business or personal relationship with the business owner. Like other loans, such as auto loans and home mortgages, private business loans are secured with collateral. This is usually in the form of a percentage of equity in the business.
Venture Capitalists
Venture capitalists are private lenders that either work alone or with an investment firm. They provide private business loans for unproven start-up businesses which they believe will become successful enough to provide a huge return on their investment. Venture capitalists also support small company expansion.
If a business fails or loses money, these investors also take a major financial hit. The typical venture capitalist is wealthy enough to afford to take risks with a new business. Examples of venture capitalists include the "sharks" on the television show "Shark Tank", and the early investors in ventures such as Twitter and Facebook.
A business may qualify for private business loans from a venture capitalist if:
The business has a strong management team.
They are in an industry that that is familiar or of interest to the investor.
Their company offers a unique product with the potential of creating a large market.
The product or service has a strong competitive advantage over similar markets.
The investor can obtain a large share of the business in order to influence its success.
Experts suggest that business owners who want to do business with a venture capitalist contact each investor separately. Bulk emails or form letters tend to turn away potential investors. It is also advised to make serious preparation, including extensive research, before approaching a venture capitalist for funding.
Angel Investors
Angel investors are individuals, usually very wealthy, who provide private business loans to entrepreneurs. Their focus, unlike venture capitalists, is to ensure that a business gets off the ground successfully-more than whether they will make a profit on their investment. One method angel investors use to fund businesses is by guaranteeing payment of a bank loan for the owner.
The angel investor may ask for equity in the business or issue convertible debt, which means they can convert the debt into equity in the business at a later date. Often, angel investors are friends or family of the business owner. Angel investors also can be found in networks such as crowdfunding platforms, in which they put their investment capital together to fund a business.
Private Funding Companies
Private funding companies are exclusively in the business of providing private business loans for small businesses. As such, most of these companies will use the same criteria as banks to make a lending decision. They are also looking for excellent business plans and unique and imaginative business ideas. Private funding companies are preferred over banks for several reasons, including:
Private funders are specialists who have a deep comprehension of particular market segments.
They are willing to structure loans with creative repayment terms.
They can be a helpful resource when it comes to advising new business owners.
It is easy to find private funding companies on the Internet. The largest of these companies have websites where potential borrowers can post their investment opportunity for investors to see.  Another source for finding private lender companies is by joining a direct mail list specifically for investors and business owners, from which they can find investors from a prepared list.
Private Business Loans from Friends and Family
A business loan from friends or family is a viable source of financing for a new business owner. In fact, this is very often the first source an entrepreneur turns to for funding. Familiarity with the owner can be advantageous since, most likely, friends and family are much more interested in the success of a company than strangers.
The downside of a business loan from a friend or family member is that relationships can be destroyed if the owner is unable to repay the loan. Also, conflicts can arise if the investor offers ideas about the business that the owner does not like. There are some ways to avoid potential problems with these private business loans, such as:
Making sure both parties fully understand the risks involved. Business owners should provide the lender with information about the worth of the business, tax requirements, and other pertinent information.
Keeping the business relationship separate from the personal relationship. For instance, the parties should not discuss business matters at family or social gatherings. Instead, meetings should be scheduled specifically for business related issues.
Making the arrangement legal by putting everything in writing. A promissory note that outlines everything about the loan should be signed by both parties.
It is important that there is complete transparency and understanding between parties of private business loans involving friends and family. Misunderstanding as it relates to who is in charge of the business, repayment terms, and other issues can result in a costly and unpleasant ending.
Other types of private business loans can come in the form of merchant advances, which are paid daily based on the credit card sales over the life of the loan, rather than credit history. Working capital is another option, which is approved based on sales as well as all revenue of the business owner. The good news for a business owner is that there are many solutions to meet their business needs, in addition to those found in this article.