How Fintech is Changing the Game for Canadian Small Businesses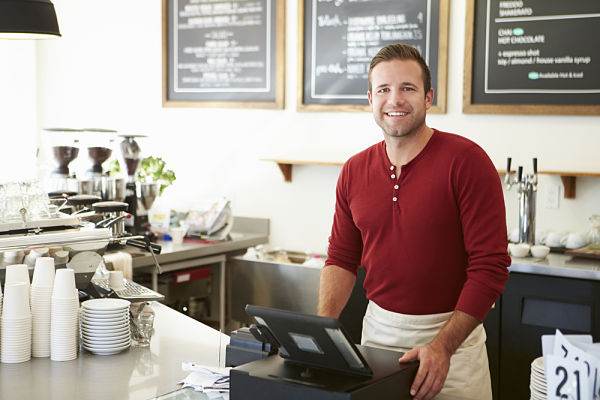 Before online lenders arrived on the scene, Canadian small businesses often found themselves running into the same roadblock.
A typical Canadian entrepreneur establishes a company with their own savings, or using small loans from friends and family. Within two to three years they typically have a 3-4 employees and are seeing between $30,000 and $40,000 in monthly sales. Suddenly their growth slows down, and they realize that they need an injection of capital to reach the next level, typically through investing in new equipment, inventory or staff.
"They're looking for growth capital, they go to the bank, and they probably can't even get an appointment," said Bruce Marshall, the vice president of Company Capital, an online small business lender based in Victoria, B.C. "In order for a bank to talk to you, you need to have a five year track record of profit."
The small businesses that are fortunate enough to land a meeting with one of Canada's traditional lenders are typically required to bring a mountain of paper work, including up to five years of financial reporting, business plans and personal tax returns. Then, after several rounds of meetings they wait up to six weeks to find out if they've been approved.
The process was so cumbersome that many Canadian small businesses avoided it altogether, even though they were still in need of growth capital. According to a 2013 study by the Canadian Federation of Independent Businesses, 12% of respondents didn't bother going to the bank for financing, even though their business was in need of a loan, because they believed they were bound to be rejected. "That's a big number, and that translates to a lot of growth across the country, if people could have access to that capital," adds Marshall.
Today, independent online lenders like Company Capital are filling in a major gap in the financing ecosystem. According to the latest statistics from Innovation, Science and Economic Development Canada, 86% of Canada's 1.17 million registered employer businesses have less than 20 employees. Furthermore, less than half of Canadian small businesses survive beyond their fifth year in operation, meaning that a majority are young companies.
The big banks have traditionally avoided servicing this segment of the market because, according to a recent report by World Economic Forum, "The finances of SMEs are characterized by high complexity, yet are low scale. For traditional lenders such as banks, extending credit to small businesses is often too costly, given the small loan size."
The report identifies the rise of FinTech lenders in the small business space as a "paradigm shift" and a "game changer for SME finance," not just in Canada but around the world. Even businesses that could qualify for financing from a traditional institution have begun turning to independent online lenders.
"A lot of small businesses, even though they could qualify with the bank, are choosing our type of financing because it's a one-day process," says Marshall. "We don't require financial statements, we don't require a business plan; it's really just based on the cash flow of the business."
Though Canadian small businesses are increasingly turning to alternative lenders for growth capital the industry is still far from mainstream, especially when compared to the online lending ecosystem of the United States.
"If you've got 20% market penetration that suggests you're mainstream, and that's where it's at in the U.S.," says Marshall, adding that Company Capital has grown by over 50% each year for the past several years. "We estimate right now that about 3% of all small businesses in Canada have used an alternative lender, and we expect that number to triple within the next three years."
As more Canadian small businesses discover alternative lenders the traditional financing roadblock that held so many back may finally become a thing of the past.
---
 Company Capital offers small business financing in Canada with fast and easy process, and funding in just 1-2 days.
Click here to apply for a business loan today