Getting a Business Loan Online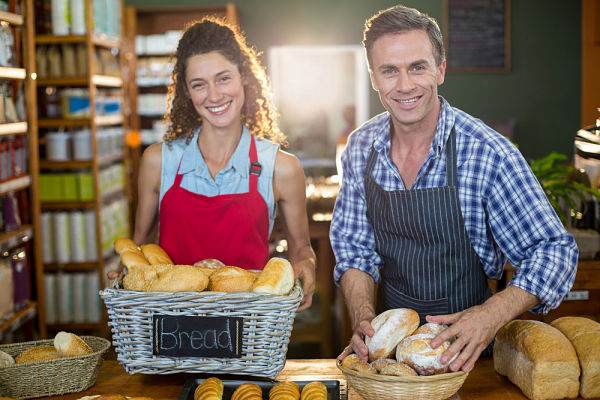 What Are Online Business Loans All About?
Online business loans are a non-traditional alternative to get money to start, expand, or buy a business. Among other reasons, these high-tech lending sources were born from a need for business owners to have more options for bad credit business loans. Today, it has evolved into a common form of financing for business owners around the globe.
Wildly popular business loans have distinct advantages, along with some disadvantages which may influence a business owner to pursue other financing options.
Subjects about online business loans in this article are:
Why Online Business Loans Are So Popular
Many business owners have said that they turned to online business loans because banks and other financial institutions were unenthusiastic, and even discouraging, about their chances for business success, especially for start-up businesses. Among other reasons online business loans have skyrocketed are:
The convenience of being able to apply from any location, at any time
A higher percentage of approval of bad credit business loans
Easier application process than with traditional lenders
Faster decision on whether the loan is approved
More flexible terms for repayment
The ability to compare different lenders quickly online
Additionally, online business loans tend to cater to new businesses. And with so many online lenders from which business owners can choose, rates are more competitive among lenders.
Short and Long Term Online Business Loans
Before applying for any type of business loan, the owner should identify specifically how the proceeds will be used. This is essential in order to avoid applying for too little or too much cash. Also, it decreases the chance of denial for loans for which the owner may not qualify.
Online business loans are available with terms which require payment anywhere from 3 to 24 months. These short-term loans are not usually taken out to start up a business, or purchase other businesses. Rather, they are more suited for short projects, such as:
Business owners can search online for lenders that specialize in short term loans. The Internet is filled with lenders to choose from, making it easy to compare rates and costs that fit with their specific needs.
Long term loans are the solution to finance large projects. The terms of these loans range from one to five years or more. Business owners who are making major renovations, expanding their business to an additional location, or purchasing another business are ideal candidates to apply for long term online business loans.
The Application Process
Applying for a business loan online is similar to the process of applying for other loans. The major difference is that the application process is more streamlined. The majority of online business loan applications consist of a single web page, once the user fills out a quick survey which outlines what type of financing is needed.
Applications can also be completed by phone or by fax. However, documentation is needed just like any other loans, like a home equity loan, a business line of credit, or home mortgage. Detailed documentation about the borrower (personal information, debt, etc.) and business information (financial statements, business tax ID number) are required for an online application.
Certain lenders require that the borrower repay the loan through a debit to their business bank account. These lenders have the business owner agree to a connection to their account, along with the corresponding bank statements as proof that the account is open.
Requirements
Each online lender has certain specific requirements that must be met to get approval. However, there are some general guidelines that a business owner will most likely be required to follow, such as:
The business must be open for a minimum amount of time age, often 1-2 years though it depends upon the lender.
The borrower must meet certain annual revenue minimums which can be $75,000 or more.
A credit score minimum must be met, which is determined by the lender.
Some lenders offer loans to specific industries such as real estate investors or financial services. This is also referred to as niche financing. A business owner should check carefully if a lender is industry specific before applying for a business loan.
Pros and Cons
The use of a non-bank institution that supplies online business loans is a relatively new concept. While they have provided financing to small and established business without hassle, there are some things for business owners to consider before taking this step. Some advantages and disadvantages are:
Pros
Greater chances of approval. More online business loans are approved for people with bad credit than traditional business loans.
Internet access. Another advantage of doing business with an online lender is the ability to have access to the company 24 hours a day. Business owners can search for lenders, make applications, check their status, and manage their accounts anywhere in the world without time restrictions.
More lender choices. The Internet lending business has grown to such an extent that a borrower has an abundance of choices to find funding for their business.
Cons
Borrowers can expect to pay a much higher interest rate than banks since online business loans cater to people with poor credit.
The fees attached to online business loans can be expensive, especially for long-term loans.
Some experts claim that the technology used in online lending puts consumers' identities and information at risk.
All business decisions require owners to research for themselves and weigh the advantages and disadvantages to them and their companies. Since the market for online lending is so large, the process can get confusing. Fortunately, detailed information on online business loans is widely available to make an informed decision.