Company Capital is Changing the Traditional Loan Process for the Better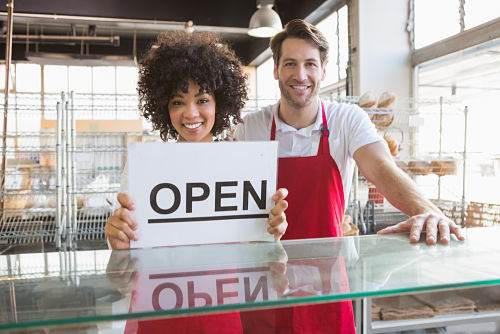 Canada is witnessing a new age in Financial Technology, and it serves to benefit Canadian small business owners in multiple ways. One major way is the evolution in business financing.
The big banks have in the past held a foothold in deciding the rise or fall of any ambitious business due to their ability to allocate loans as they saw fit. The process was tedious and sluggish with unavoidable steps and mountains of paperwork. In addition, this traditional lending process can take 6-8 weeks, which is a major issue alternative lenders seek to remedy.
Today, a company based in Victoria, BC called Company Capital is flipping the script on traditional small business loan application by offering a refreshing, and much-needed opportunity for various small businesses throughout Canada.
Company Capital is an entirely Canadian, privately held company, led by Steve Clark as President and CEO, and boasts an illustrious history of providing top-notch financial services to the small business community in Canada.
For those not really up to speed yet—Company Capital is what is known as a direct lender. This means a couple things and it starts with the decision making process. As a direct lender, you deal with the final decision makers and the source of the money directly. Why is this beneficial? Because it allows Company Capital to provide seamless, fast and efficient decisions at the lowest possible rates in the industry.
Bruce Marshall, the VP of Marketing at Company Capital discusses the company ethos in ample detail:
"As an organization, we have a few guiding principles that we believe are beneficial to the typical Canadian small business owner."
The company stands by three basic principles that serves to benefit the consumer, and keep the lending processes as personable as possible.
Number One: Real people
"Although automated systems are the norm in today's world, we believe speaking to a real person continues to be important – particularly in this industry. Although we have automated systems for workflow, an actual person reviews every loan application because we believe every small business has a unique story that can't be told to an automated system. We also have a rigid internal service standard that a real person will answer every phone call within 2 rings."
Number Two: Experience
"The key management of Company Capital has worked together for more than 25 years in three different companies. As well, Steve Clark, President and CEO of Company Capital has started more than 15 small businesses. Our experience and understanding of a wide variety of small businesses has proven to be helpful to our clients as well as an advantage that lends itself to more responsible lending. Real life experience and knowledge cannot be duplicated in an algorithm."
Number Three: They know "s*** happens"
"Along with experience comes the understanding of how every business is periodically hit with unpredictable obstacles. Unexpected opportunities or emergencies will always happen and, for most small businesses, financing from the bank isn't readily available. For example, a retailer is presented with a last minute opportunity to purchase, at a discount, a large amount of inventory – and they have 2 days to make a decision. The bank is not an option – they don't lend for working capital and they certainly couldn't get it done in 2 days. Company Capital provides working capital financing and can provide it within 2 business days. And with our strategy of always having real people available, we can "listen" to the customer. Algorithms don't listen."
These are three crucial elements that separate Company Capital from the competition. They assess applications on a case-by-case basis and apply the man-hours necessary to come up with a solution that suits both the consumer and the lender. The applicants will surely notice the difference as well — in an age when business financing is becoming more dissociative and "cookie cutter", Company Capital is flipping the script.
They also understand how small business owners' tick, and they are willing to accommodate and work directly with them in order to find the solution that fits. The ability to listen to the customers story as opposed to an algorithmic equation pays tremendous dividends when it comes to small business loans.
The benefits of direct lending are numerous. For the customer, it means that the lending process is easy, fast, less confusing and less expensive, since no brokers are involved in the middle. In fact, price is usually the biggest advantage.
"Brokers add, on average, 10 percentage points to the interest cost of the loan," Marshall explains. "For the lender, it allows us to be more prices competitive and builds a closer relationship with the client."
Company Capital is in the corner of the Canadian small business owner, offering an alternative to the traditional loan process—with a personable element to boot. Their structure is designed to get you and your business on its way to success, and they do that by making the loan application process as easy as striking up a conversation.