Shell AIR MILES MasterCard from BMO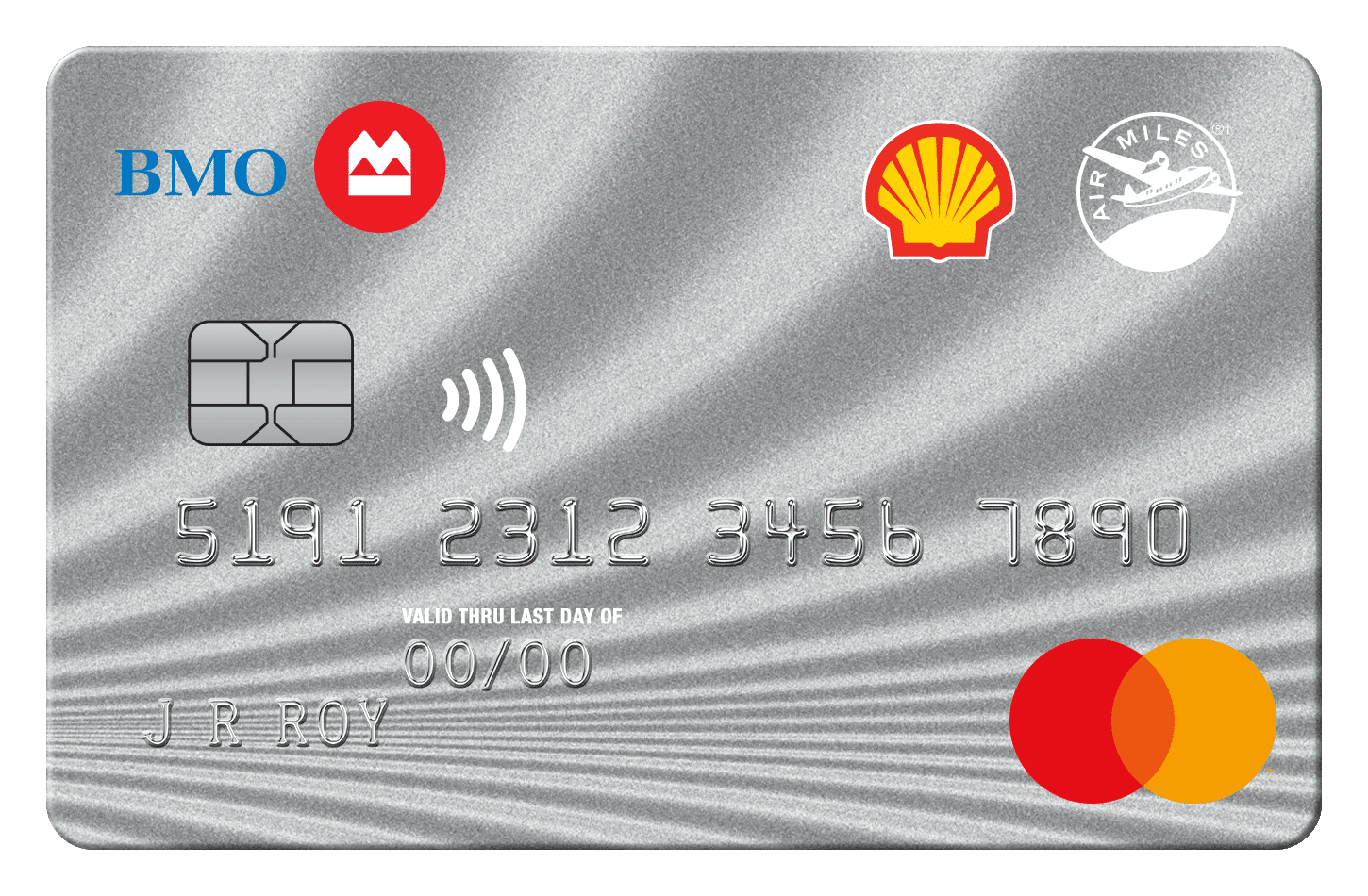 Apply Now
Great reasons to get this card for your everyday purchases
Welcome offer: Get 800 AIR MILES Bonus Miles!* That's enough for $80 towards purchases with AIR MILES Cash*
Get 1 Mile for every $25 spent everywhere else*
Get 3x the Miles for every $25 spent at participating AIR MILES Partners*
Additional Features Available
Annual Fee: $0
Additional Card:
Purchase Rate: 19.99%
Cash Advance Rate: 22.99%
Card Details
Welcome offer: Get 800 AIR MILES Bonus Miles!* That's enough for $80 towards purchases with AIR MILES Cash*
Get 3x the Miles for every $25 spent at participating AIR MILES Partners*
Grace Period: 21 days
Minimum Personal Income Required: $15,000
Credit Required: Good
Additional Features
Get 1 Mile for every $25 spent everywhere else*

No Annual Fee*

Calculator could be impacted – please ensure new offer is considered for any calculator logic
BMO is not responsible for maintaining the content on this site. Please click on the Apply now link for the most up to date information. 
*Terms and conditions apply