BMO World Elite™ MasterCard®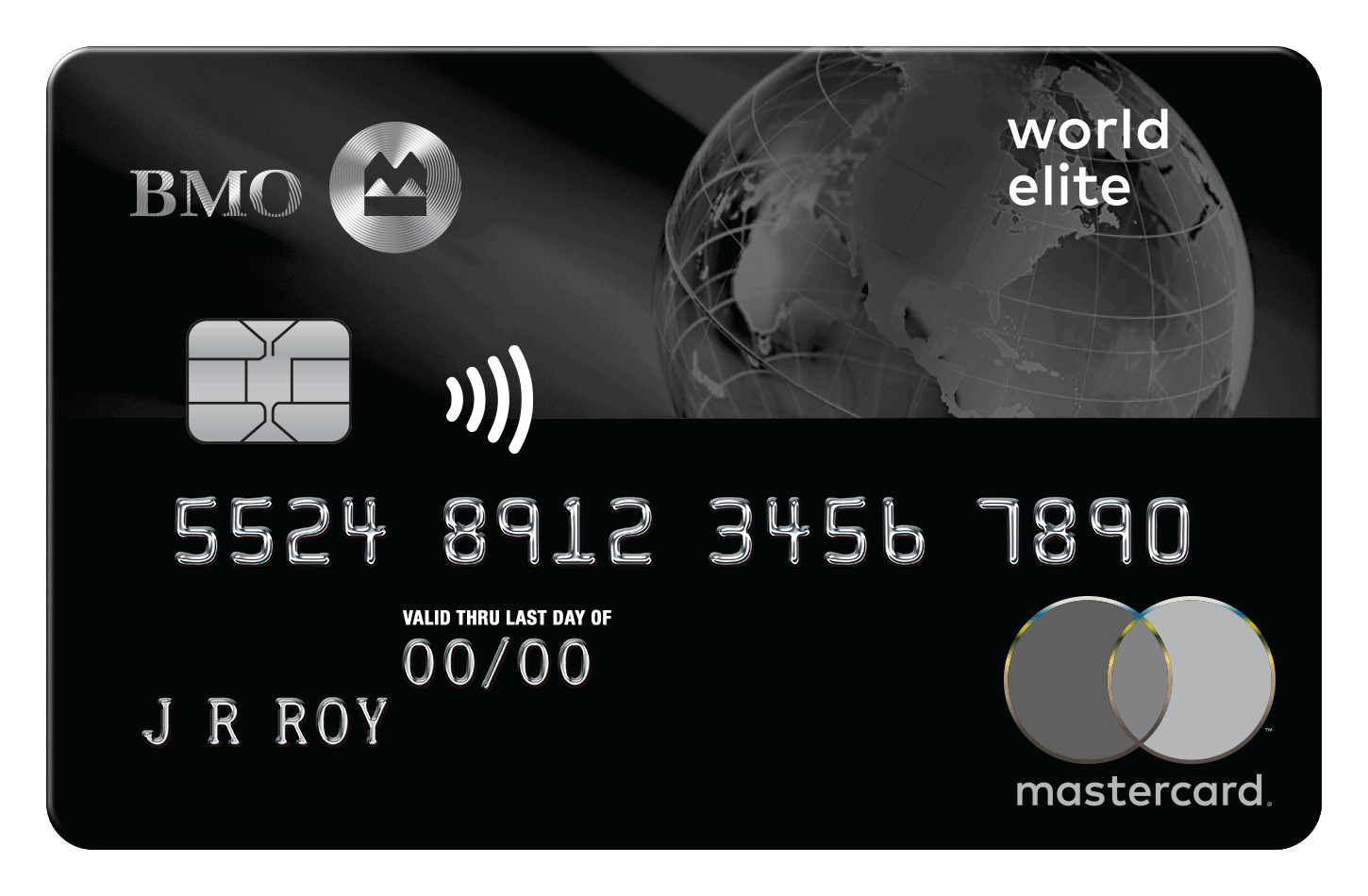 Apply Now
Great reasons to get this card for your everyday purchases
Get up to $575 in value in your first year*
Welcome offer: Get 40,000 points and the $150 annual fee waived in the first year ($285 travel value booked on bmorewards.com + $150 Value*)
Get 3 BMO Rewards points for every $1 spent on travel, dining and entertainment purchases*

Get 2 points for every $1 spent everywhere else*

Additional Features Available
Annual Fee: $150
Additional Card:
Purchase Rate: 19.99%
Cash Advance Rate: 22.99%
Card Details
Get up to $575 in value in your first year*
Welcome offer: Get 40,000 points and the $150 annual fee waived in the first year ($285 travel value booked on bmorewards.com + $150 Value*)
Get valuable benefits and offers for digital everyday services from a variety of on-demand apps and subscription services
Get 3 BMO Rewards points for every $1 spent on travel, dining and entertainment purchases*
Access over 1 million Wi-Fi hotspots around the world – all at no added cost, and no added fees or roaming charges*
Unlock Mastercard Travel Rewards cashback offers when you travel and shop outside of Canada
Complimentary membership in Mastercard Airport Experiences provided by LoungeKey,

 

with exclusive VIP access, plus four annual complimentary passes*. ($140 Value/Year)
Grace Period: 21 days
Minimum Personal Income Required: $80,000 ($150,000 household income)
Credit Required: Excellent
Additional Features
Get 2 points for every $1 spent everywhere else*

Points you can use to cover all flight charges & taxes*

Fly on any airline, with no blackout dates*

Best-in-class travel and medical insurance (unlimited trips per year)*

BMO Concierge Service*
BMO is not responsible for maintaining the content on this site. Please click on the Apply now link for the most up to date information. 
*Terms and conditions apply