BMO CashBack® World Elite® MasterCard®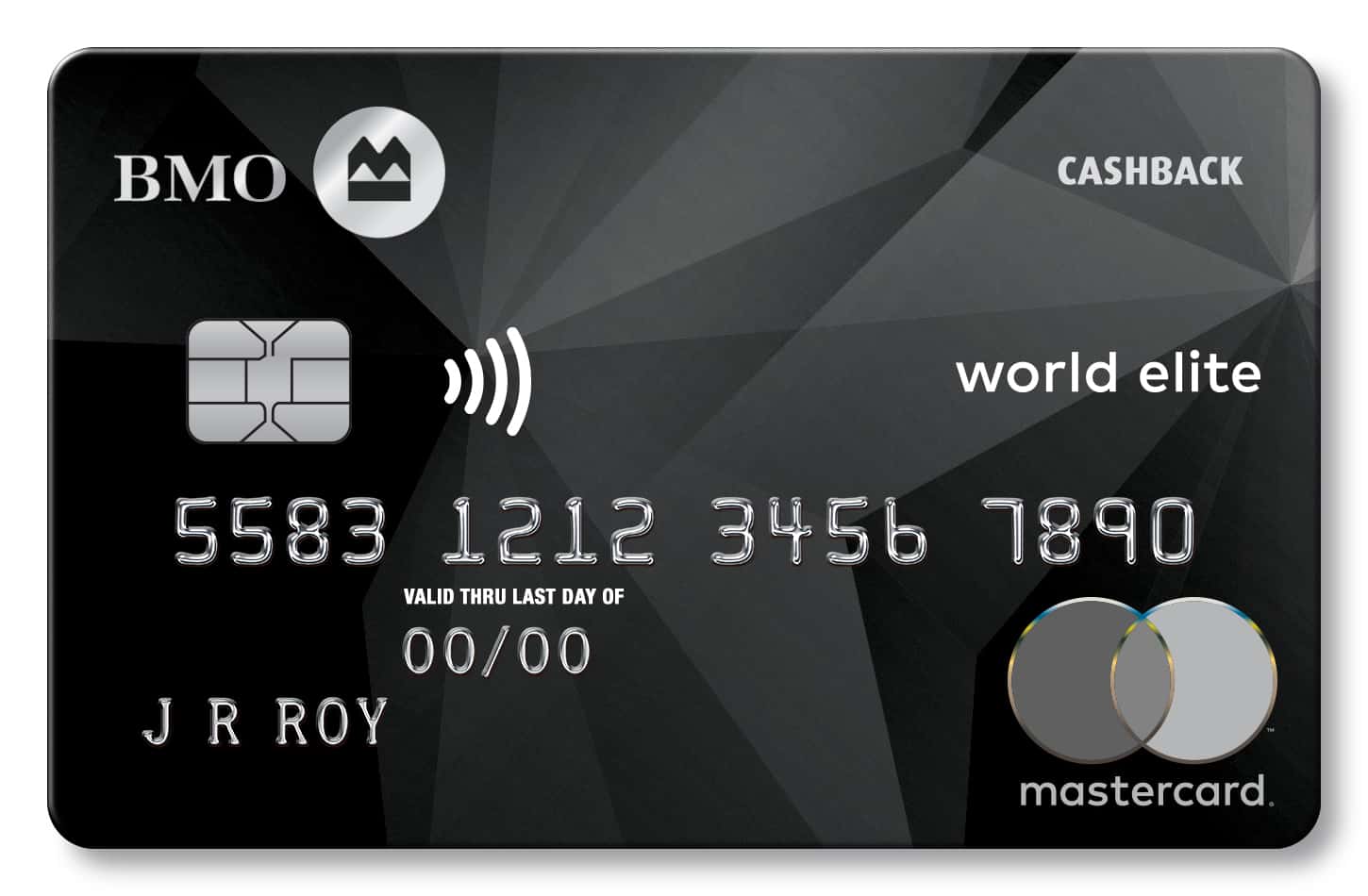 Apply Now
Great reasons to get this card for your everyday purchases
Get up to 10% cash back  in your first 3 months and the $120 annual fee waived in the first year*
BMO CashBack World Elite Travel and Medical Protection*
Additional Features Available
Annual Fee: $120
Additional Card:
Purchase Rate: 20.99%
Cash Advance Rate: 22.99%
Card Details
Welcome Offer: Get up to 10% cash back  in your first 3 months and the $120 annual fee waived in the first year*
Get valuable benefits and offers for digital everyday services from a variety of on-demand apps and subscription services
Access over 1 million Wi-Fi hotspots around the world – all at no added cost, and no added fees or roaming charges*
Unlock Mastercard Travel Rewards cashback offers when you travel and shop outside of Canada

Complimentary membership in Mastercard Airport Experiences provided by LoungeKey*.

Complimentary Roadside Assistance Program*

BMO CashBack World Elite Travel and Medical Protection*
Grace Period: 21 days
Minimum Personal Income Required: $80,000 ($150,000 household income)
Credit Required: Excellent
Rewards
Earn more cash back on the categories that mean the most:
– 5% on groceries*
– 4% on transit including ride sharing, taxis and public transportation*
– 3% on gas and electric vehicle charging*
– 2% on recurring bill payments like your monthly phone bill or favourite streaming service*
– 1% unlimited cashback on all other purchases*
Additional Features
Extended Warranty Plus*

Purchase Protection Plus*

BMO Concierge Service*
BMO is not responsible for maintaining the content on this site. Please click on the Apply now link for the most up to date information. 
*Terms and conditions apply